Bakers usurps Skadden as world's largest firm with $2.27bn turnover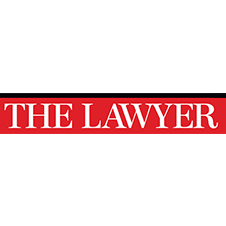 Baker & McKenzie has posted an 8 per cent rise in global revenue for the 2010-11 financial year, taking total income to a record $2.27bn.
This means Bakers, which has a June year-end, has regained its crown as the largest firm in the world by turnover, usurping Skadden Arps Slate Meagher & Flom. In 2010, the firm's last full financial year, Skadden turned over $2.15bn.
Average profit per equity partner (PEP) at Bakers also rose, by 7 per cent to $1.2m. The last time Bakers' PEP hit that level was in 2007-08.
The firm's chairman Eduardo Leite said Bakers had performed "very well in a challenging year".
"The most important metric is client recognition and that's what we're focusing on," added Leite. "Higher profits and revenue should be the consequence of better client service."
Bakers increased its revenue across all three of its geographic regions, led by particularly strong growth in Asia Pacific and Latin America. The results also show the impact of modest currency exchange benefits.
Leite said the practice groups that showed the biggest growth in revenue were those related to regulatory matters such as compliance and tax while Bakers' projects group also showed a significant rise.
Leite would not comment on the performance of Bakers' London office, but revenue in the City is thought to have grown by around 1 per cent from last year's £119.5m.
Earlier this month Bakers confirmed it was freezing pay for its London associates at last year's levels, with trainee salaries recording the only rise in the City office (3 August 2011).
Leite, who described this as an "administrative" matter, claimed the firm was "very happy" with the way London had performed last year.
"We believe as a firm, both globally and in London, we've emerged from the downturn in a stronger market position than we went into it," Leite added.
Global lawyer headcount at Bakers rose from 3,738 to 3,805 while the total number of equity partners grew by two from 715 to 717.
By Matt Byrne