Britain's best finance directors nominated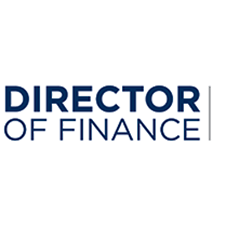 The finance directors of some of Britain's top businesses - including Morrisons, Experian, Severn Trent, Associated British Foods and IMI - have been shortlisted for the FDs' Excellence Awards 2011, in recognition of their companies' outstanding financial management.
Held in association with ICAEW and supported by the CBI and Real Business, the FDs' Excellence Awards recognise the best-performing FDs from quoted and privately owned companies in the UK.
Richard Pennycook of Morrisons, Paul Brooks of Experian, Michael McKeon of Severn Trent, John Bason of Associated British Foods and Douglas Hurt of IMI have all been shortlisted for the FTSE 100 FD of the Year award.
Nominees for the FTSE 250 FD of the Year include Ian Bull of Green King; Brian McArthur-Muscroft of TeleCity; Mike Butterworth of Cookson Group; Sean Christie from Croda; and Richard Perry at Fenner.
The shortlist for the Smaller Quoted FD of the Year is Kiran Shah at The Character Group; Pim Vervaat of RPC Group; Kevin Boyd, FD at Oxford Instruments; Nick Ball from Plastics Capital; and David Firth, Penna Consulting.
The shortlists for the quoted company categories, sponsored by Lombard Services, are assembled using three years-worth of financial information supplied by company data specialist Jordans to uncover genuine excellence in financial management.
On the basis of the FDs' Satisfaction Survey, a questionnaire completed by nearly 900 senior financial decision-makers around the country, the awards also recognise service providers that support Britain's finance community, including auditors, banks and software providers.
The winners will be announced at the awards ceremony on May 10, 2011 at the London Marriott Hotel, Grosvenor Square.
Michael Izza, CEO of ICAEW, said: "Growth achieved by UK businesses this year will be the foundation of economic recovery and will be in no small part to the expertise and knowledge of today's FD - something we celebrate and recognise with the FDs' Excellence Awards."
Helen Alexander, President of the CBI, added: "It is clear that over the next few years UK economic growth must be driven by private sector investment and trade. FDs play a central role in shaping and sanctioning companies' investment decisions. These awards are an opportunity to recognise some of our top financial talent that will be responsible for driving their companies and the UK economy forward."
By Paul Williams