Brownstein Hyatt Farber Schreck, LLP chooses eBillingHub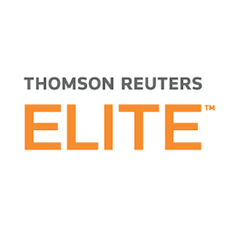 Thomson Reuters today announced that Am Law 200 law firm Brownstein Hyatt Farber Schreck, LLP has selected eBillingHub®, the leading electronic billing solution designed specifically for law firms, in order to transfer its billing process to an automatic system. eBillingHub will simplify the e-billing process and drastically reduce invoice delivery and collection times for the more than 200-lawyer firm.
Brownstein Hyatt Farber Schreck conducted a rigorous review of the solution and its capabilities, during which the firm identified that eBillingHub catered precisely to their requirements. eBillingHub will allow the firm to generate billing reports and optimize the overall e-billing process, reducing write-offs and write-downs by 50%.
eBillingHub forms a key part of Thomson Reuters' continued focus on bringing together data, analytics, and insights to drive law firm decision-making.
eBillingHub delivers solutions to hundreds of clients, including more than 75% of the Am Law 200 firms, as well as firms of all sizes in North America, Europe, and Asia Pacific. eBillingHub is a strong supporter of key industry standards as a member of the LEDES Oversight Committee and ILTA. eBillingHub, part of the Thomson Reuters family of innovative solutions for professional services firms, provides a comprehensive and collaborative approach for preparing, submitting, tracking, and managing electronic invoices. For more information, visit eBillingHub.
With 12 offices across the western U.S., plus Washington, D.C., and Atlantic City, Brownstein Hyatt Farber Schreck is where business, law and politics converge. Founded in 1968, Brownstein provides its clients a value that no other western law firm can match—an integrated approach that combines sensible business solutions with 20 years of Capitol Hill perspective. The firm's 250 lawyers and policy professionals have built a reputation for providing multidisciplinary legal counsel that drives results and connects business leaders to the information they need to make decisions.