Businesses get credit breather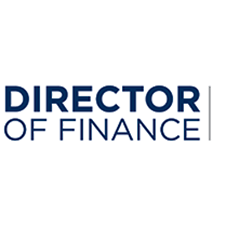 Credit squeeze abates as businesses find it easier to get new loans, CBI says.
Businesses are finding it easier to obtain new credit for the first time this year, and expect the situation to improve at a similar rate over the coming three months, the CBI said.
The business organisation's latest Access to Finance Survey also showed the cost of finance has continued to rise, however, and there has been another marked deterioration in the availability of trade credit insurance.
Of those firms seeking new credit lines in the past three months, 27 per cent said that availability had improved, while 10 per cent said it had worsened. The resulting rounded balance of 18 per cent stands in contrast to May's deterioration (-20 per cent), and is the first improvement in credit supply since the survey began in January.
This improvement was mainly driven by the very largest firms with over 5,000 employees, who saw a strong rise in new credit availability over the past three months, following much more difficult credit access at the start of the year.
The supply of existing credit was broadly flat, with a balance of 2 per cent reporting better availability over the past three months, marking an improvement on May (-10 per cent).
Firms expect conditions for existing credit to remain broadly similar over the coming three months, while the availability of new credit is expected to continue improving at a similar rate to the past quarter.
small and medium sized enterprises (SME), however, saw a moderate decline in the availability of existing credit lines (a balance of -12 per cent) and expect a similar tightening over the next three months. While the supply of new credit improved slightly (+8 per cent), firms predict it will remain flat in the coming three months.
Richard Lambert, CBI Director-General, said, "Credit availability had been getting more difficult for many months, so today's results are positive news. The improvement in access to new credit will help many businesses struggling with the recession, and it is encouraging that its supply is expected to improve in the months ahead."
"Smaller and medium sized businesses are still facing challenging credit conditions and have fewer funding options open to them than big companies. We hope that over time their credit supply will improve," said Lambert.
"It is still unclear when bank lending will be flowing freely again, but for many firms credit conditions are at last moving in the right direction," he said.
"Firms are still struggling with trade credit insurance, even though the government has extended the scope of the top-up scheme. Some form of export credit support scheme could help, but with trade credit insurance continuing to prove hard to come by, it is clear firms need to try to reduce their reliance on it," Lambert concluded.
Although new credit has become more available, businesses continued to find it more expensive. Half of firms saw a rise in the cost of new credit over the past three months and one in five (21 per cent) reported a rise of more than 100 basis points.
Firms' ability to place corporate paper rose (a balance of 11 per cent) and the availability of bank loans stabilised (2 per cent), although invoice and payment terms worsened further (-28 per cent).
The price of finance for larger firms remained more closely linked to LIBOR. SMEs reported that they are increasingly seeing finance being linked to base rate instead of LIBOR but despite that, over half of SMEs saw a rise in the cost of new finance over the last three months, and a net 50 per cent said that overdraft availability had worsened.
The finance landscape continued to have a damaging effect on several business areas over the past three months. A net 44 per cent of firms said capital investment had suffered as a result of financing conditions, while a balance of 37 per cent said staff numbers had been hit.
Trade credit insurance remains a pressing concern for many businesses, and a balance of 57 per cent said availability had worsened over the past three months.
The credit limit being insured, the cost of insurance and the speed of renewing insurance all deteriorated at an even sharper rate than in May's survey.