CFOs stay cautious, reluctant to hire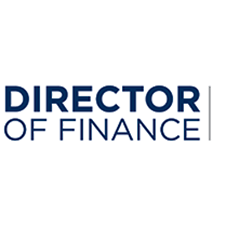 Confidence rising amongst finance directors, but hiring intentions remain slow.
The UK's chief finance officers (CFOs) are becoming more optimistic about the prospects for both the British economy and their own companies according to the latest confidence index.
Despite this, companies are reluctant to start hiring again, and one in five (22 per cent) feel that their teams do not have enough staff to be able to take advantage of the eventual upturn in the economy
Confidence
The bi-annual 'Robert Half CFO Confidence Index', by the specialist recruitment firm, reveals that 36% of CFOs are more or slightly more confident about the prospects for the economy over the next six months, and 35% felt the same level of confidence about their own company's future.
This is a significant change from the last index released in January this year in which 99% of finance directors were pessimistic about the economy and 84% about their own company's prospects.
Hiring intentions
Overall, the index revealed that whilst the majority (59%) of CFOs do not intend to hire more permanent finance and accounting staff over the next six months, an encouraging 16% said that they would be increasing headcount.
Rising workloads were cited as the main reason for increasing headcount (55%), but upgrading financial systems (28%) and regulatory requirements (14%) were also drivers.
The survey also indicated that job losses were slowing with 24% stating that they may need to make further cuts in employee numbers, compared to 48% six months ago.
Interim positions were shown to be in demand as 61% of finance directors replied that they would keep on using the same number of interims, whilst 13% said they would be using them more.
The most popular reasons to increase the number of interims was to access skills that are not currently in the team (61%) followed by managing fixed costs of permanent staff (30%).
Commenting on the findings, Phil Sheridan, Managing Director of Robert Half UK said, "Our index shows that finance directors are looking ahead with a more positive outlook to the economic recovery. However, it is a fragile optimism and CFOs will want to see further signs of recovery before they add to their permanent headcount."
"Those that succeed will be the ones that recognise a balance between short term caution and the need to look ahead and make sure that they have the right resources in place to take advantage of future growth. One risk free option open to CFOs is to hire interim staff to ensure that they have the right teams without taking on a permanent hire," he advised.
UK economy compared internationally
Nearly one in three (31%) of CFOs replied that they thought that the UK had fared slightly or much worse than the rest of the world in the economic downturn.
Most of these respondents blamed the poor job market (20%) for the UK's performance, closely followed by the terrible state of the housing market (18%).
Other findings included:
» CFOs in the North of England and Scotland tended to be more confident (51% more or slightly more confident) than those in the South (23%) and London (38%)
» Large (27%) and publically listed (25%) firms are more likely to hire new staff over the next six months
» Small (8%) and private (5%) companies are the least likely to increase headcount
» Audit and compliance skills were cited as being the most challenging to find by 24% of respondents
» Nearly a third (32%) of respondents feel that a career as a finance professional is still an attractive career choice