Clients 'will have to pay more' after portal extension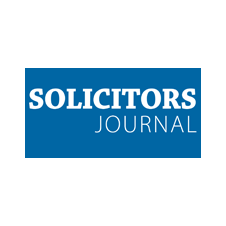 Clients will have to pay more for a proper service following yesterday's extension of the personal injury portal, a leading claimant lawyer has said.
Employer's and public liability cases worth up to £25,000 will now fall inside the portal for the first time. Where liability is contested, the fast track fixed costs scheme will apply.
Claimant solicitors will be able to recover £900 in costs for cases worth up to £10,000 and £1,600 for cases worth up to £25,000.
David Marshall, managing partner of Anthony Gold, said portal fees were too low and had been based on a 'grade D fee earner', a paralegal or a trainee, doing the work.
He said that some of the injuries involved could be very serious, but the economic incentive on claimants was to accept the first available offer.
"It's not a very fair system," Marshall said. "Solicitors may have to tell some clients 'you will have to pay us more to do a proper job'."
Read the rest of this story on the Solicitors Journal website.