Cloud computing: IT infrastructure on tap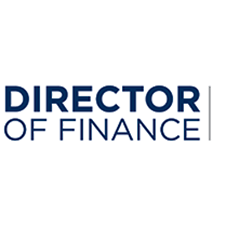 Anyone who thinks cloud computing is too risky, unsecure or unreliable to play a central part in IT strategy is not only living in the past, but could be in danger of damaging their organisation's future competitiveness. Some of the initial fears regarding the cloud are still valid, especially when considering the shift of mission-critical applications and services to the newer "public" cloud providers.
However, established suppliers and integrators today have mature "private" cloud models that allow you to move, reliably and securely, to cloud-based architectures, effectively realising the long anticipated vision of IT infrastructure on tap.
Even taking into account the implementation and change management costs, these infrastructure-as-a-service (IaaS) offerings typically start delivering savings from day one, achieving up to 40% ongoing savings compared to traditional infrastructure delivery models. Just as importantly, they give your business the flexibility to scale systems and services up and down quickly and easily, significantly boosting business agility and competitiveness. It's true that there are still a significant number of organisations unsure about using the cloud to extend their IT infrastructure, but there are also many – including some very big names – who are already realising its benefits.
At Fujitsu, we've been working with a number of private and public sector clients to help deliver such models, and we believe the market has now reached a tipping point. Today, the question is no longer whether or not the cloud offers significant benefits, but rather which technology and services partners you should work with to overcome risks and deliver results.

It's important to realise technology is no longer a barrier to adoption. IaaS represents the coming together of various trends that have been maturing for some time: virtualisation, consolidation, latency reduction, ever-increasing bandwidth, ever-cheaper storage and ongoing improvements in the way systems can be managed and resilience delivered. Experienced suppliers like Fujitsu have been able to build on these developments over time to deliver both stable delivery mechanisms and enterprise class service management offerings. It is hardly surprising, however, that some organisations remain unsure of when to make the jump.

The market is currently fragmented; suppliers are not a homogenous group. Broadly speaking, one group of firms – Amazon, Google and Microsoft, among others – are focusing on delivering services across the public internet. That's all well and good for certain classes of user, such as small and medium enterprises (SMEs) and consumers, and to offload some computer-intensive jobs. These services can be effective for trialling and delivering new, scalable services quickly and cheaply. But they don't yet offer sufficient levels of security and reliability for most organisations.

Another way to serve more demanding enterprises, another broad group of suppliers offers solutions hosted in private rather than public clouds. It's here that established companies can play a major role, focusing on offering true IaaS – a way of extending existing IT infrastructure flexibly and simply without having to worry about introducing additional risk. Such services are run on privately owned and managed systems, so they are able to allay initial concerns about security – and allow organisations to guarantee reliability and meet audit or compliance requirements. 

Companies seeking this kind of service should work with partners with a proven track record of technological competence – partners that have developed standard, repeatable processes with enterprise-class services and pricing models. Often, the biggest challenge in the provision of on-tap IT infrastructure is not technology but governance. 

Previously, services have been delivered and managed according to individual line of business functions, but with IaaS the benefits flow from managing IT infrastructure horizontally across all lines of business. For this reason, we developed a horizontal, shared capability that manages and provides IT infrastructure to all the vertical lines of business according to individual requirements.
For one of our largest customers, for example, all of this virtualised infrastructure is delivered from Fujitsu's data centres, rather than their own facilities, but that doesn't affect the users and it makes a real difference to their costs. Another benefit of tapping into the experience and standard approaches of an established supplier is that it allows you to see return on investment (ROI) far more quickly. This is especially important if you anticipate that the move to cloud is likely to involve significant change management.
A final consideration when deciding on who to work with is independence. With the market and technologies constantly changing, we believe many will value the technological independence of a systems integrator such as Fujitsu. We have the flexibility to mix and match best-of-breed products and technologies through relationships with partners such as Cisco, EMC and VMware.
And that just highlights how the cloud provision of IT infrastructure is not some nebulous concept looming on the horizon. It is here now, and being used by ever-increasing numbers of organisations. By forging the right partnerships and being prepared to address the governance issues, you can not only get your head around the challenges but you'll rapidly begin to see concrete benefits.

About the authors: Glenn Fitzgerald is Lead Architect and Darren Ratcliffe is Chief Architect (Infrastructure-as-a-service) at Fujitsu UK & Ireland