Crowell & Moring LLP to move from Enterprise to 3E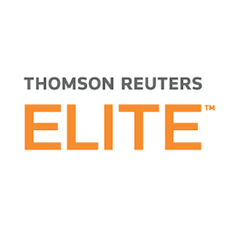 Thomson Reuters Elite, part of the Legal Professionals division of Thomson Reuters, today announced that Crowell & Moring LLP has selected 3E, the leading enterprise business management solution, following an extensive and competitive review process.
The firm—headquartered in Washington D.C. and with offices across the U.S. and Europe—is transitioning to 3E from Enterprise. The superior functionality and flexibility that 3E offers convinced the firm to continue its long-standing relationship with Thomson Reuters Elite.
3E was selected for its market-leading technological capabilities and its established track record of value delivery in the legal enterprise marketplace. In particular, the firm was attracted to the solution's ability to deliver significant improvements to e-billing efficiencies, which will streamline the day-to-day work of the firm's 550 lawyers. The firm was also impressed by the level of support offered by the Thomson Reuters Elite team, both during the review process and going forward.
3E from Thomson Reuters Elite offers an end-to-end enterprise business management solution that allows law firms and professional services organizations to run all operational aspects of their business. Designed from the ground up on Microsoft .NET, 3E offers built-in application development capabilities. The unique architecture enables firms to become more agile, lawyers to quickly respond to client needs, and staff to easily track and manage activity on any scale—from single-office to multi-office and multinational. 3E is the next-generation technology that can help firms improve efficiency, increase profitability, and confidently take on a future without limitations. For more information, visit 3E.
Crowell & Moring LLP is an international law firm with nearly 550 lawyers representing clients in litigation and arbitration, regulatory, and transactional matters. The firm is internationally recognized for its representation of Fortune 500 companies in high-stakes litigation, as well as its ongoing commitment to pro bono service and diversity. The firm has offices in Washington, D.C., New York, Los Angeles, San Francisco, Orange County, London, and Brussels.