Death of the cheque?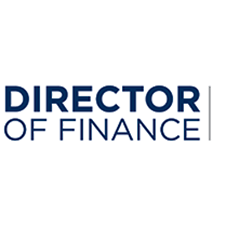 Much has been said and written, about the 'inevitable' decline of the cheque. In the UK official statistics published by APACS* suggest cheque usage fell by 10% in 2008. Whilst this covers both business and personal cheques, our own research shows that the use of cheques by businesses declined by 6 - 7%.


The reasons for this are fairly clear; there are potential cost savings for those businesses who switch to electronic payments and the pricing structure of transaction charges levied by the banks, are designed to encourage businesses to favour paying electronically. And of course for those receiving payments, there is the issue of physically getting to a branch in order to deposit the cheques.


However despite these obstacles, we are finding that many businesses, particularly SMEs, continue to use the cheque as their preferred method of payment and we need to understand their motivation for doing so.


In our experience inertia is still a factor - some businesses rarely question the way in which they have always operated. But there are more compelling reasons than that.


There is still a strong perception that cashflow can be better managed by using cheques - often computer printed and then signed by the 'boss' - and that electronic payments are harder to manage.


Added to that is the very tangible benefit when using paper payments that come with the detailed remittance information typically sent along with a cheque, making reconciliation quick and simple.


In an AFP* survey on Electronic Payments, carried out in 2007, 77% of respondents said that not being able to send or receive automated remittance information with electronic payments was one of the reasons they hadn't increased the number of payments they made electronically.


A further practical hurdle requires the payer to know the bank details of the person they are paying, which clearly isn't necessary with a cheque. For businesses that regularly have to make a large amount of one off, occasional payments to customers, the insurance industry for instance, cheques remain the most suitable way of delivering and tracking the transaction.


So what does the electronic payments landscape look like? There is an increasing availability of on-line banking systems which help businesses to manage payments electronically and many of these are becoming more flexible, more comprehensive and cheaper. The traditional three day Bacs service is now being enhanced by 'near real-time' Faster Payments (since May of last year) with CHAPS, used historically for higher value electronic payments, still available but prohibitively expensive for smaller sums.


In reality no one company is ever likely to make just one type of payment and businesses will increasingly need simple, value for money solutions that won't be affected whenever they increase or decrease the volumes of payments they make in one particular way.


Over time cheque usage will undoubtedly continue to decline and the biggest challenge to the government and financial regulators will be managing a reduced number of cheques while ensuring the clearing system remains effective and efficient. This issue has been a focus for the National Payments Council whose initial consultation document suggested that central paper based clearings may be closed by 2018. However, many questions remain unanswered as to how payments that have historically been made by cheque will be made alternatively (electronic, card, mobile?) and this applies to both B2B and B2C payments.


One solution that more businesses are considering is the increasing potential for the 'electronicification' of the cheque. Businesses receiving cheques capture an image (by scanning it) of the cheque, either when it is first received, or prior to deposit at the bank. Then, as in the US (under the Check 21 legislation), and by agreement with the relevant banks, the image and codeline of the cheque can be used to clear funds without any further need for the cost, delays and risks of movement of the physical cheque.


This system is based on readily available technology and is certainly a viable option if the UK payments industry were prepared to proceed with a commitment to technology-based cheque clearing.


In summary, the decline of the use of cheques in the UK is a reality which demands simple, flexible solutions from the payments industry. In the end British business will make up its own mind as to how it prefers to make and receive payments, and these preferences will include paper - based systems to some degree. Working with the grain of this reality will be cheaper, easier and less contentious than working against it, and trying to eliminate well-proven practices. Common sense will prevail.


Footnotes;
*APACS Association of Payment Clearing Services

*AFP Association of Financial Professionals

The TALL Group of Companies is a leading provider of secure print and payment solutions. The group, which has an annual turnover of £10m, includes Runcorn based TALL Security Print Ltd and Leicestershire based Checkprint Ltd, and employs more than 150 people across its two sites.

http://tallgroup.co.uk/