Deloitte research finds growth of 5% in Q1 for UK top 100 law firms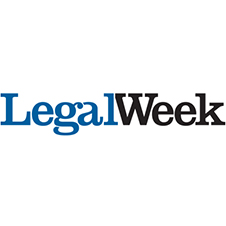 The UK's top 100 law firms have seen a year-on-year increase in both fee income and chargeable hours for Q1 2010-11 as the market continues to show signs of recovery.
New figures compiled by Deloitte show that fee income rose by 5% for the first quarter of the financial year, while chargeable hours per fee earner grew by 4.4%.
Firms ranked in the 11-25 bracket saw the highest growth rates, with average fee income rising by 5.4% and chargeable hours growing 6.5%.
The results are an indication of UK law firms' improving fortunes, after consecutive quarters of declining revenues last year finally ended in Q3 2009-10.
Deloitte associate partner Jeremy Black said: "A lot of firms were quite surprised by the overall increase in fee income, and part of it reflects the fact that Q1 last year was quite weak. There is quite a bit of nervousness in the market at the moment and the outlook for the rest of the year is very unclear. The number of M&A transactions is still relatively low, so the next couple of quarters could be very challenging."
The top 10 law firm group saw the least significant increase in fee income, rising by just 3.7%, compared to a 4.5% revenue rise for the 26-50 group and a 5.4% increase for the 51-100 category.
Pinsent Masons managing partner David Ryan (pictured) said: "There are a number of factors that contribute to the pick-up. The consistent picture is that the huge pressure on fees has had an impact, with panels being consolidated to reduce costs. This has led to a shift towards mid-market firms that provide international reach and expertise cost-effectively."