Direct Bacs vs internet banking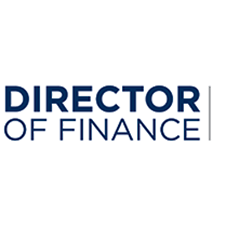 For the growing numbers of organisations, large and small, already using Internet banking to check balances and access statements, it is a logical extension to also use the system to make payments.
But how many organisations have considered the costs in both transactions and FD time? With Internet banking, payments are typically made individually and on the day by the FD.
When direct Bacs solutions enable organisations to make volume payments, schedule forward payments and introduce multi-layer authorisation to reduce the onus on the FD, 'isn't it time organisations considered just what is the best way of achieving strong financial control?' asks Adrian Stafford-Jones, managing director, Albany Software.
Financial Control
From SMEs subject to the challenging payment terms imposed by their larger customers, to enterprises hoping to maximise credit opportunities, good financial management is a fundamental tenet of business success during a recession.
In a bid to reduce bank charges and maximise payment flexibility, growing numbers of organisations have actively embraced Internet banking in recent years. Providing immediate access to account balances, the ability to transfer funds between accounts and the opportunity to make immediate payments, Internet banking has obvious appeal – as does the apparent cost.
However, while it is a fantastic platform for ad hoc payments, many organisations are discovering that using Internet banking exclusively is extremely time consuming. Payments cannot always be scheduled in advance, or grouped into batches (volume payments); nor can payments be made without being logged into the system. The internet banking facility cannot integrate with incumbent payroll or accounting solutions, resulting in the unnecessary re-keying of data.
And, since no organisation wishes to provide Internet banking access to any but the most senior financial staff, this approach to payment cannot be assigned to any other member of the team. As a result, senior managers are tied to the office and are managing each payment individually consuming large amounts of time.
Indeed, feedback suggests that Financial Directors of even the largest organisations are spending time every day posting submissions in the Internet banking system. Is this really the best use of these skilled, experienced and valuable individuals?
Efficient Financial Management
This is a significantly retrograde step. For decades, organisations of every size have allocated cheque preparation and signing responsibility to key personnel – the role has not been limited simply to the FD. So why, in a world of flexible financial management, Faster Payments and real time access to statements and balances, is technology apparently imposing these extraordinary constraints? And why are so many FDs continuing to endure these time consuming processes without demanding an alternative?
In fact, there is serious confusion about payment processes and technologies. Internet banking has become so ubiquitous that many organisations now believe it is the same as the direct Bacs payment mechanism. This, in fact, is not the case. While Internet banking solutions typically do link into Bacs to ensure payments arrive, they lack the depth of functionality provided by a direct Bacs system, functionality that enables organisations to impose some much needed control and automation.
Furthermore, many organisations mistakenly believe that Internet banking is cheaper. Since Internet banking charges vary between banks and are often significantly different for each customer, it is not a simple process to compare the payment mechanisms. But organisations need to ascertain the cost per file and per transaction to process payment through Internet banking. Typically, any organisation making more than 50 transactions per month, will achieve significant transaction processing savings by moving to a direct Bacs solution.
Flexible Payments Mechanism
Organisations can, however, attain significant benefits as a result of flexible payment processes that release the FD from unnecessary, time consuming activity. Using a direct Bacs system, payments can be submitted up to 10.30pm and still make that day's processing cycle. This is a full seven hours later than many bank solutions; allowing an organisation to truly maximise credit opportunities. It also provides access to Faster Payments for submission of batches of payments, enabling organisations to avoid the high costs associated with CHAPS. Organisations can also pull down reports from Bacs, review cash flow analysis and assess submission reports, at the touch of a button.
Most critical, however, is the ability to support both volume payments and multiple payment scheduling, which allows organisations to forward plan batches of payments to multiple banks and exploit any credit opportunities but without requiring the time consuming, daily attention of an FD.
Furthermore, a direct Bacs solution offers businesses the highest level of security – critical when handling sensitive financial information. By facilitating the encryption of data within the solution and from existing accounting solutions, data is protected and managed in a secure location at all times and source files from the network can be deleted.
Direct Bacs also offers organisations secure, role-differentiated access assigned to different employees at a company's discretion. Furthermore, the option for single, double, even triple signatory authorisation combined with strong workflow gives organisations the opportunity to use less senior personnel to prepare the payment process – releasing the FD for far more strategic business responsibilities. This not only allows control over staff access to the correct level of information, but in turn reduces the risk of sensitive data falling into the wrong hands.
With direct integration to the core accounting system, it is a simple process to pull information directly into the Bacs system, eliminating the need for the re-keying of data. The collection of data can be automated, as can the validation of authorisation, creating a streamlined payment solution.
The result is that whilst organisations have to drive Internet banking software, they can actually use a direct Bacs solution to drive the payment schedule and impose greater financial control.
Best of Both Worlds
So what is the best approach to sound financial management – Internet banking or direct Bacs? In fact, organisations need both. Internet banking provides real advantages in the low cost visibility of account balances and the ability to make last minute ad hoc payments. However, if organisations are to maximise financial control, there is a clear need for an automated and proven methodology for volume payments that can be scheduled in advance, minimising the administrative overhead associated with financial management.
By leveraging a combination of both Internet Banking and direct Bacs, organisations can impose control without requiring time consuming, daily intervention by the FD. They can achieve full, real time visibility of financial statements whilst still maximising credit opportunities and improving security procedures. It is by taking the best of both solutions that organisations can really maximise financial control.