DLA abandons US associate lockstep in move to performance-based pay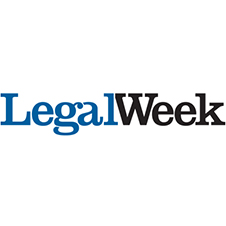 DLA Piper has released details of a new associate pay model that is set to throw out lockstep in favour of a performance-based system, reports The National Law Journal.
The plan will do away with minimum billable hour requirements and pay increases based on years of service. Instead, firm managers will consider "value delivered to clients and the firm, not tenure or hours," according to a memo released to associates on Tuesday (8 December).
The move away from lockstep is designed to improve associate development and align talent management with the needs of its clients, according to the memo, which was written by global board chairman Francis Burch, joint chief executive officer Lee Miller and US managing partner Terence O'Malley.
The new system will take effect on 1 January.
The plan divides associates into three levels, which initially will be based on years of service. At each level, associates can expect to earn about 85% of their current salary, with the other 15% up to management's discretion. They can receive bonuses based on performance, irrespective of the number of hours they bill clients. Bonuses will not have a percentage cap.
The firm expects that a majority of its associates will end up earning more under the new system, according to DLA Piper spokesman Jason Costa. He added that the new system will not reduce what the firm spends on associate salaries.
Salaries for associates in Level 1 will start at $145,000 (£89,000) in major markets. Level 2 salaries will range from $170,000 (£104,000) to about $200,000 (£122,000). Level 3 salaries will be around $250,000 (£153,000). Associates generally will remain at a certain level for two to four years. The new pay plan will affect approximately 500 associates.
DLA Piper, the second largest law firm in the US with 3,450 lawyers, announced in May that it was planning to revamp associate pay. At the same time, the firm joined several large firms in reducing salaries for first-year associates in major US markets from $160,000 (£98,000) to $145,000 (£89,000). First-year salaries for DLA Piper associates in smaller cities dropped from $145,000 (£89,000) to $130,000 (£80,000). The firm made other salary cuts on a case-by-case basis.
DLA Piper's release of its plan follows Orrick Herrington & Sutcliffe's recent move to implement a three-tier pay system with starting salaries of $160,000. Other firms eliminating associate lockstep compensation include Howrey, Morgan Lewis & Bockius and Dorsey & Whitney.
In another significant move this year, DLA Piper converted its 275 non-equity partners to equity status by requiring those invited to remain to contribute capital.