Drinker Biddle chooses 3E after competitive review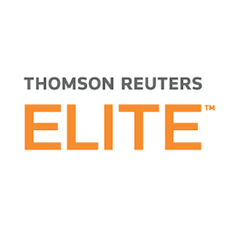 Thomson Reuters Elite, part of the legal business of Thomson Reuters, today announced that U.S. law firm Drinker Biddle & Reath LLP has selected 3E as it transitions from Enterprise. As part of the multi-product deal, the firm also will utilize Xcelerate Budgeting and Forecasting.
Ranked 74th in the Am Law 100 and with 11 offices in the U.S. and London, Drinker Biddle chose 3E following an extensive and competitive review process. 3E was selected for its state-of-the-art technological capabilities and long track record of success in the legal enterprise marketplace.
An integral element of the 3E Enterprise Business Management Solution, 3E provides strong workflow and automation capabilities and a scalable foundation built to help firms manage operational and financial aspects of their business. The robust capabilities that are provided through 3E Collections, which is included in the 3E financial management offering, will give Drinker Biddle access to a series of invoice processes connected in an overall workflow, allowing for automated collections and reduced credit risk. Finally, the adoption of Xcelerate Budgeting and Forecasting, a web- and Microsoft® Excel®-based solution for budgeting and forecasting from OLAP Vision, promises to unlock real-time insights into the firm's revenue and expense budgets, forecasts, and other key targets.
The selection of 3E by Drinker Biddle brings the total number of Enterprise firms that have chosen to transition to 3E to 120, representing more than 46% of all firms that have selected the market-leading financial management system. Overall, 261 law firms around the globe have now selected 3E, of which more than 175 firms are expected to be live on 3E by the end of 2018.