DW Reporting launches ASSIGN to assist law firms with their reporting requirements.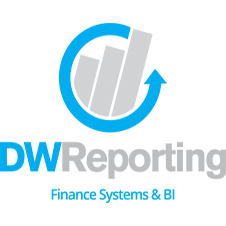 As a direct result of client demand, DW Reporting are delighted to today announce the launch of their new ASSIGN product, a managed reporting service, to assist law firms with the delivery of law firm reports, dashboards and visualisation requests from their business users.
"Law firms now more than ever need access to skilled BI and reporting resource to help in the efficient and timely delivery of business as usual reporting and information requests from the firm." states, Dan Wales, Managing Director of DW Reporting. "Frequently audit, transactional, operational and strategic level management information is required in formats, reports and outputs not currently available and, without the availability of the right resource, law firms struggle to meet these needs."
"Information requests from the business are often irregular, and of a reactive nature, which creates a challenge for law firms to effectively meet this important business need. Law firms frequently struggle to either retain skilled in-house staff or justify the expense of a dedicated in-house reporting team," adds Jon Roscow, Commercial Director of DW Reporting. "By giving law firms access to DW Reporting's experienced and dedicated BI and reporting team on a flexible basis, law firms can manage their on going management information needs without the need for significant internal personnel or capital investment on new BI platforms."
"With ASSIGN law firms have access to best of breed legal BI specialists and ASSIGN offers the same quality of service as a normal in-house reporting team. Firms can use ASSIGN fully or to augment and underpin an existing in-house team," continues Dan Wales.
For more information on the ASSIGN product please email DW Reporting at info@dwreporting.com.