eBillingHub continues to make tremendous gains in global market share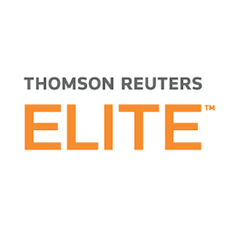 eBillingHub®, a pioneer in e-billing for the legal industry, today announced its continued growth around the globe in 2017. Last year, the market-leading e-billing solution from Thomson Reuters added 42 new firms to its client base, now totaling more than 400 firms in 14 different countries. eBillingHub, the first and only electronic billing solution designed specifically for law firms, simplifies the e-billing process and drastically reduces invoice delivery and collection times.
In the US, 84% of Am Law 100 firms and 75% of the Am Law 200 have selected eBillingHub. In addition, more than half of the NLJ 500 have selected eBillingHub, which supports billing in 20 different currencies and is optimized to catch invoice editing errors so that a firm's bottom line is protected. In the UK alone, there has been a 102% rise in the number of invoices processed by eBillingHub in the last year.
eBillingHub processed more than 4 million invoices in 2017, with more than 2.1 million invoice payment days being trimmed on behalf of eBillingHub clients. Since 2013, firms have seen an average 22-day time-to-pay improvement time per invoice.
"We are delighted that so many firms have chosen eBillingHub as their go-to solution for billing efficiency," said Eric Ruud, Managing Director at Thomson Reuters Elite. "Our global momentum validates that eBillingHub has a positive impact on a firm's bottom line by consistently reducing write-offs and improving cash flow."
eBillingHub delivers solutions to hundreds of clients, including 75% of the Am Law 200 firms, as well as firms of all size in North America, Europe, and Asia Pacific. eBillingHub is a strong supporter of key industry standards as a member of the LEDES Oversight Committee and ILTA. eBillingHub, part of the Thomson Reuters family of innovative solutions for professional services firms, provides a comprehensive and collaborative approach for preparing, submitting, tracking, and managing electronic invoices. For more information, visit eBillingHub.