eBillingHub unveils expanded affiliate program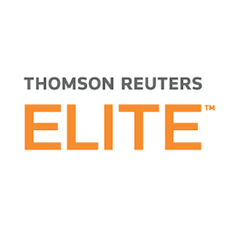 eBillingHub®, a pioneer in e-billing for the legal industry, today announced the launch of a revamped eBillingHub Affiliate Program, which serves as an ecosystem for collaboration with eBillingHub and other complementary products or services and will provide significant benefits for clients.
There are now four categories in the eBillingHub Affiliate Program—Corporate, Legal, Technology, and Implementation Affiliates—all of which offer value-added services or solutions for eBillingHub clients. Being an affiliate gives companies a way to collaborate with eBillingHub in well-defined areas of cooperation, and client access to affiliates improves overall client satisfaction and product values.
Corporate Affiliates is for companies that offer matter management systems serving corporate general counsel, while Legal Affiliates offer legal software products that are compatible with eBillingHub, so they can provide a highly integrated experience for their law firm clients. A Technology Affiliate offers solutions that complement eBillingHub, and an Implementation Affiliate provides services that add value to eBillingHub or law firm e-billing teams.
eBillingHub delivers solutions to hundreds of clients, including more than 75% of the Am Law 200 firms, as well as firms of all sizes in North America, Europe, and Asia Pacific. eBillingHub is a strong supporter of key industry standards as a member of the LEDES Oversight Committee and ILTA. eBillingHub, part of the Thomson Reuters family of innovative solutions for professional services firms, provides a comprehensive and collaborative approach for preparing, submitting, tracking, and managing electronic invoices. For more information, visit eBillingHub.