Econocom's Digital for All, Now! article in The Times Raconteur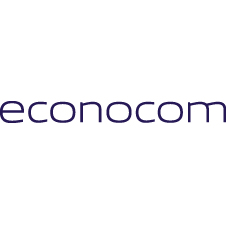 We are constantly hearing that companies need to embrace digital transformation to survive, but how can they make this an affordable reality?
In today's economy, digital transformation is unavoidable. The future no longer belongs to the best-performing firms, but to the most agile and innovative.
The digital revolution has seen the emergence of new entrants that are fundamentally changing their business sectors and this is putting the future of non-digitalised organisations at risk. Half a century ago, the shelf life of a firm in the Fortune 500 was around 75 years; today it's less than 15 years and declining, according to Information Age.
Digital has already proved itself as a profitable medium when it comes to return on investment. As a result of digital initiatives, Information Age says, 86 per cent of UK organisations say they have seen or anticipate seeing a growth in revenue, 85 per cent have seen improvements in customer retention and 68 per cent are now able to act more quickly on business opportunities.
What does a digitally transformed business look like? According to a 2015 MIT and Deloitte survey, it's an organisation, reimagined through digital and innovation, which is improving processes, engaging talent and driving new business models.
However, innovating and modifying an organisation is a difficult exercise for established companies constrained by history, legacy systems and culture. To stand out in the digital jungle, it is key for any business, regardless of its size and history, to take the risk of starting a deep change in its mentality and strategy to include new capabilities, without losing what makes it unique.