Eversheds gears up to launch its own outsourcing business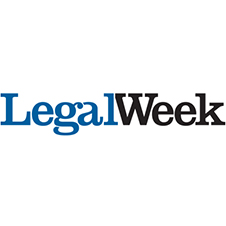 Eversheds in pilot with South Africa ally to launch its own outsourcing arm
Eversheds is in talks to set up an outsourcing business with its South African ally, positioning it to become the first major law firm to enter the legal outsourcing market.
The firm this month launched a six-month pilot which will initially see it approaching clients about outsourcing in-house legal work to its South African ally, which last year rebranded from Routledge Modise to Eversheds. The firm is also planning to send some of Eversheds' own UK legal work to South Africa to cut costs as part of the trial.
If successful, the pilot will be rolled out as a joint venture with the South African firm and expanded as an offering to which other law firms can sign up.
One financial services client has already signed up to the pilot and the firm is in talks with another FTSE 100 financial institution.
The initiative is being led by Eversheds legal systems group head Graham Richardson, with the firm initially considering setting up the outsourcing facility in the UK regions before opting for South Africa on cost grounds.
The venture will target work that Eversheds has previously been priced out of or that has been carried out in-house for cost reasons. Legal work to be outsourced will include document and contract review and drafting in practice areas such as litigation and property.
Richardson said: "We see this joint venture as a better way of delivering cheaper work than we currently have and it enables us to go back into the markets we have been priced out of as well as help GC's facilitate outsourcing plans."
Lawyers from South Africa have already started receiving training from Eversheds in the UK, while a team, led by Cardiff contentious partner Anthony Davies, will check that the standard of the outsourced work is maintained.
Eversheds chief executive Bryan Hughes said: "The fact that the legal world is changing is a hard message for many in the sector to hear. The modern law firm today looks drastically different from the law firm of two, let alone 10, years ago."
He added: "Our South African joint venture pilot is just one of the strategies we are deploying in order to maintain our competitive advantage."
A number of corporates and law firms have been considering outsourcing opportunities in the current market in a bid to reduce legal costs.