Hardware investment for Quill's payroll division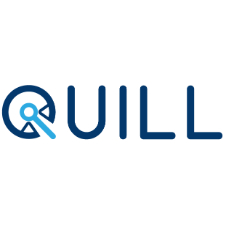 Quill Pinpoint has invested in new hardware for its payroll division to improve the quality of payslips and speed up the turnaround of payslip production for its clients.
By replacing its existing dot matrix printers with laser printers and purchasing a pressure sealer for finishing purposes, Quill Pinpoint intends to raise the standard of its outsourced payroll services.
"We have a long-established reputation as a market-leading supplier of payroll management services", explains Cath Delacoe, payroll manager at Quill Pinpoint. "However, we're not complacent. If improvements can be made, we always do our utmost to identify and implement beneficial changes. The new printing and sealing hardware is much quicker than our old equipment, which involved a significant amount of human input in preparation and maintenance, and the end result is more professional-looking payslips".
In addition to speed and quality benefits of the new hardware, Quill Pinpoint is reducing its carbon footprint.
"Our previous payslips were printed on a continuous run, separated by perforations which needed to be split manually", clarifies Cath. "As you can imagine, this was a fairly dusty process. Our new payslips are independent documents so there's no mess. We're also printing one copy only, not the usual two copies, which delivers paper and space savings as we're not filing duplicate versions. Obviously this means lower impact on the environment with less waste and paper usage."
The hardware is currently being installed and tested, and is scheduled to be fully operational in time for the busy year-end processes in March 2014.