Holland & Knight switches to Aderant Expert legal software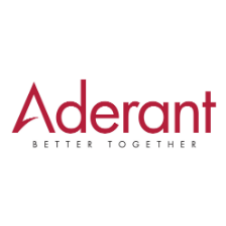 Aderant, the world's largest independent legal software company, announced today that a leading global law firm, Holland & Knight, has selected Aderant Expert as its new practice management system following a thorough review of the market and a detailed evaluation process. Taking advantage of Aderant's proven expertise in legal software and law firm management, dedication to client service and thriving user community, Holland & Knight will also be utilizing Aderant Expert for financial management, time entry, and more, implementing additional profit-enhancing modules such as Expert MatterWorks™, Paperless Billing, Workflow and the Expert ClearView business intelligence suite.
Holland & Knight is a global law firm with more than 1,100 lawyers and other professionals in 21 U.S. offices, as well as Bogotá and Mexico City.
"We are very honored to be chosen as the practice management solution that will take Holland & Knight into the future," commented Chris Cartrett, Senior Vice President of Global Sales at Aderant. "Holland & Knight is a highly distinguished firm with a very strong leadership team. We are excited to help them create greater operational efficiencies and provide their lawyers with tools that will help them better serve their clients." Cartrett continued, "While Holland & Knight is already one of the most effective and proficient firms in the legal industry, we feel very confident that the new technology and support they will receive from Aderant will help them become even more successful."