How I did it: Upgrading to Chrome River from another expense solution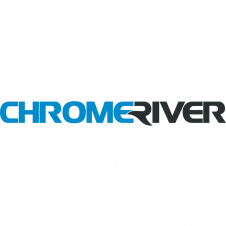 Latham & Watkins was founded in 1934 and is one of the world's largest and most prestigious law firms. It has annual revenues of more than $3 billion, and has 2,500 attorneys. In this guest post, Neil Ackley, Latham & Watkins' director of global accounting explains how he let business flow for the firm by upgrading its expense management solution to Chrome River.
One of the biggest challenges that a company's internal finance and IT teams face is a "rip and replace" of an existing software solution. Moving from one vendor to another can present huge internal challenges if not executed correctly, especially for a system used organization-wide, such as expense management. However, with careful planning, a well-executed implementation and a supportive technology partner, there is no reason why it shouldn't be a straightforward process, which leads to more satisfied end-users as well as business improvements ranging from streamlined process to wide-ranging financial benefits. In this post, I'm going to go through some of the steps we took to ensure a smooth implementation and transition, when Latham & Watkins moved our expense solution to Chrome River.
When we looked at a new solution for expense management, we were using another well-known expense automation tool and we weren't particularly happy with the solution. Nor were we happy with the integration to Elite, our ERP solution. The main reason why we were not happy with the previous solution was that provider did not understand how law firms operate, such as the differences between G&L accounts, billable and non-billable matters and so on. All those types of differences between a normal company and a law firm made it hard, not only for them to help us with their system, but also to help us use the system in way that would fit our needs.
After a comprehensive review process, we decided on Chrome River. Not only did it have an excellent track record working with firms in the same industry as us, but it also demonstrated a willingness to work with us on some of the challenges that we hadn't been able to resolve with our existing expense system.
Before beginning the implementation, we also needed to look at our own internal processes, which were very bureaucratic. Even though we had an expense solution with basic routing for approvals, all the meaningful and policy-related approvals were happening in email and signed paper forms which were then attached in addition to the receipts to the expense reports. All of our policies were written by different departments, so we didn't have one framework in mind with what we're trying to achieve. Also, we were very labor-intensive in our expense auditing. We were doing 100% audit on all expense reports and had about 30 staff globally that was focused on this task, which was very inefficient.
Another pre-implementation goal was to streamline and consolidate our travel and expense policies. We knew that was an internal challenge and we were willing to take that on and work across the different departments to come up with one unified T&E policy. We wanted to use limited workflow and take the bureaucracy out, so even though Chrome River has very flexible routing options, we really wanted to use it only where we felt there was a high-level risk. Therefore, we used a risk-based approach to identify which items we wanted to route.
We decided to eliminate the 100% audit approach and replace this with a team that would use a data-driven approach. This team would be tasked with evaluating items both from pre-approvals and expense reports after they were submitted to verify any anomalies, any trends, anything that would indicate that there is a problem with an office or an individual. We also collaborated with our internal audit team to put together a spot audit program. Prior to Chrome River, not all locations were on the prior solution for various reasons such as per diems and other local statutory procedures that the previous system did not support. Part of our goal for Chrome River was to deploy globally, there were to be no exceptions, everything was going to be in Chrome River.
In addition, we wanted to incorporate all of our VAT recovery processes, which were previously done outside of the expense system. Additionally, we also wanted to promote use of our AmEx corporate card program, to make sure we receive better spend data, and can also tie down the amount, the dates and the actual vendors we are spending money with.
After we had reconfigured our policy and internal routing processes, the implementation of Chrome River began. We initially deployed with one U.S. office and then we implementing to the rest of the U.S. offices within three months and all global offices within a further nine months. In order to achieve that, we deployed multiple offices at a time. We focused on regions instead of one particular office.
We also used a "train the trainer" approach to speed up adoption across the globe. In fact, our project team did not travel. Instead, we trained the trainers via webcasts so that both the trainers as well as the local accounting staff were comfortable and proficient with Chrome River, and could train the office staff. Our user adoption was rather quick and the satisfaction levels were high across the board.
Most users, at least in our organization, were the legal secretaries, who in the past were reluctant to change. But because the user satisfaction on the previous solution was so poor, when we moved to Chrome River, the satisfaction jumped off the charts.
With such a major change in processes accompanying our move to Chrome River, there was some initial confusion on the workflow. To minimize this, we made sure to had someone in the local office or from our management there to answer their questions or any concerns they had.
Also, as we moved to the analysis team approach, some local offices were concerned with missing the 100% audit approach they had previously used. To counter this concern, we made sure the local teams had the benefits of the data that our analysis team was working on, to identify any risks or anomalies that were happening in this particular office. Once they understood how it worked, they became more comfortable with the change.
Overall, the process was far smoother than I expected, due to our internal diligence as well as the support of the Chrome River team. We now have happier users, and the streamlining of processes and workflows, combined with the improved spend visibility has delivered huge benefits for the firm worldwide.
Neil Ackley, Director of Global Accounting, Latham & Watkins LLP