Informance is extending the benefit of business intelligence from finance to HR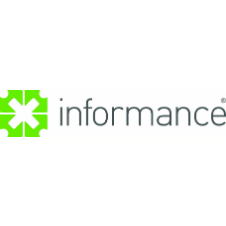 For law firms, developing the right human resource (HR) and recruitment strategy for analysing their staff performance and streamlining their recruitment and talent management processes are vital to their success. People analytics is now a top priority for legal HR departments as they recognise the value of investing in the right performance strategies to enable them to employ the right lawyers and staff.
Informance has been providing Qlik business intelligence (BI) solutions to law firms for over ten years and during this time it has delivered over 100 successful Qlik implementations and built up an impressive legal customer list. Managing director Barry Talbot says that recently his legal customers have been looking to extend the use of BI across the firm to improve decision-making and planning on not just financial performance but for HR so that they can hire more efficiently and monitor their HR management.
Barry says: "We have developed a number of unique Qlik HR dashboards and apps. that are now transforming the way firms manage their HR, recruitment and talent management capabilities with proven results". He continues: "These dashboards unlock the power of the firm's data and give their HR department all the information they need to drive HR business outcomes, performance and profitability".
Informance provides law firms with powerful yet easy to use, BI capabilities from intuitive Qlik dashboards that enable users to create visualisations and apps that answer any questions about the firm.
Barry says: "Historically, firms perform most HR analyses within Excel spreadsheets which are powered by fragmented systems and driven by a few select users. This method is time-consuming and does not provide the 'whole story' of the firm at a detailed level. Through Qlik, we enable firms to promote self-service, support better collaborative decision-making, optimise and manage their workforce performance and replace their disparate systems into a single view of their HR data – or any data for that matter!"
With a legal HR solution from Informance, data is more visible and accurate which means HR personnel are more productive and able to make quicker and more fact-based decisions relating to staff. HR users can conduct in-depth personnel analysis very easily and build up a profile of staff performance and candidate information through an intuitive and user-friendly platform.
Barry concludes: "We can help firms optimise their HR performance and drive talent management strategies across the firm, adding value to the process of: appraisals, benefits, diversity, employee engagement, grievance, learning and development, payroll, performance, retention rates, salary gender gaps, staff turnover and talent requirements".