International law firm Withers to move from Enterprise to 3E says Thomson Reuters Elite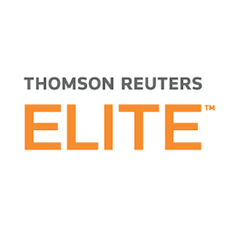 Thomson Reuters Elite, part of the Legal Professionals division of Thomson Reuters, today announced that international law firm Withers Worldwide will be transitioning from Enterprise® to 3E®, making it the latest firm to choose the market-leading enterprise business management solution. Withers will also be implementing 3E Budgeting and Forecasting as part of the transition.
Withers—which has more than 600 lawyers in 17 offices across Europe, the U.S., and Asia—is a long-time customer of Thomson Reuters Elite, and 3E was selected after an extensive review process. Among the many reasons why the firm chose to stay with Elite was its unmatched global reach, senior-level engagement and partnership approach, and the robust product roadmap for 3E which will enable Withers to improve efficiency and drive innovation.
"With many offices across Europe, Asia and the US, we need a cutting-edge practice management system which enables our users to act on insightful data and provide up to date financial information on a device agnostic basis," commented Simon Eldridge, Withers' International Finance Director. "After careful assessment of the key providers, we're delighted to have selected Thomson Reuters Elite and are confident that 3E will meet our requirements as a business today, as well as providing us with the means to continue to evolve in the changing landscape for global law firms."
The firm will also be adopting 3E Budgeting and Forecasting, the only Microsoft® Excel®- and web-based budgeting and forecasting application built specifically for the legal and professional services industries. It enables unmatched visibility of operating expenses, fee earner revenue, fee earner compensation, and capital expenditures, and quickly plugs into human resources and payroll systems to eliminate errors, instantly correct issues, and reduce implementation and training time.
3E from Thomson Reuters Elite offers an end-to-end enterprise business management solution that allows law firms and professional services organizations to run all operational aspects of their business. Designed from the ground up on Microsoft® .NET, 3E offers built-in application development capabilities. Why does it matter? The unique architecture enables firms to become more agile, lawyers to quickly respond to client needs, and staff to easily track and manage activity on any scale—from single-office to multi-office and multinational. 3E is the next-generation technology that can help firms improve efficiency, increase profitability, and confidently take on a future without limitations. For more information, visit 3E.
Withers is an international law firm dedicated to entrepreneurs, successful people and their businesses.
With over 160 partners and more than 450 other lawyers, we have unparalleled expertise in commercial, tax, trusts, estate planning, financial services, litigation and arbitration, real estate, charities, philanthropy, employment, family law and other legal issues facing individuals and their families. The firm has advised 63% of the top 100 UK Sunday Times Rich List, 25% of the Forbes 400 List, 35% of the Hong Kong Forbes Rich List, and 35% of Forbes Asia's Richest Families list.
Withers has 17 offices worldwide in London, New York, New Haven, Greenwich (Connecticut), San Francisco, San Diego, Los Angeles, Rancho Santa Fe, Hong Kong, Singapore, Sydney, Tokyo, the British Virgin Islands, Geneva, Milan, Padua and Cambridge. For more, visit withersworldwide.com.