Iridium Technology announces merger with DFTech to create law firm financial analytics powerhouse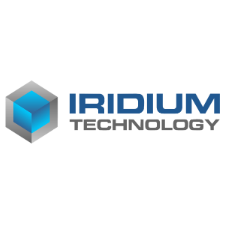 Iridium Technology, a leading provider of Business Intelligence (BI) for law firms, today announced its merger with Data Fusion Technologies, Inc. (DFTech). The Iridium BI product offerings have now been extended to include the Intellistat line of business analytics tools as well as the Steere family of law firm business technologies. The company continues to be named Iridium Technology.
"Law firms are under pressure to improve pricing, profitability and service delivery. This combination enables both companies to continue at the forefront of innovation for firms looking to leverage data and analytics to drive better decision making and improved performance," says Tom Jones, Chief Executive Officer of Iridium Technology. "Adding the Intellistat and Steere product lines puts Iridium in the position of having the broadest BI and financial analytics product footprint of any business partner to the legal industry."
Iridium and DFTech together create what is clearly the largest provider of BI technology to law firms, whether measured by clients, revenue, employees, or product footprint. "I've always believed that our intense concentration on BI and financial analytics has allowed us to build better products for our clients," says Jeff Suhr, President of Data Fusion Technologies. "Iridium, which has always been laser-focused on BI and profitability products solely for law firms, clearly feels the same way. I am convinced that law firms in need of improved data access to firm performance metrics are best served by specialists who focus exclusively on BI and financial analytics. That makes Iridium the perfect partner for us and makes this merger a big win for our clients."
The combined entity includes three legal technology trailblazers. In addition to Jones, DFTech CEO Jeff Suhr has joined Iridium as Senior Vice President - Intellistat/Steere and industry pioneer Randy Steere remains as an independent Executive Consultant. Clients of both Iridium and DFTech will benefit from their collective expertise and experience in building BI and other legal programs. The trio will also lead a team of 15 full-time developers in order to continue innovating toward the most complete product set in the marketplace.
"The merger will continue to allow us to protect and honor the investment of our clients in the Steere products and services," says Randy Steere, now Executive Consultant to Iridium on the Steere product line. "We will continue to provide our clients with solutions that successfully address to the diverse needs of legal and professional services firms."