Irwin Mitchell ABS conversion wins green light from regulator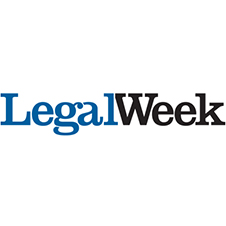 Irwin Mitchell has become the largest UK law firm to date to receive its alternative business structure (ABS) licence from the Solicitors Regulation Authority (SRA), with the regulator today (20 August) confirming that it had approved the firm's conversion.
The top 20 UK firm has also become the first to have multiple licences approved, with five different entities within the Irwin Mitchell Group gaining ABS licences, which allow non-lawyers to own stakes in law firms and the possibility of external investment.
News of the approval, which takes the number of firms winning ABS licences from the SRA to 19, comes after Irwin Mitchell become one of the first firms to apply for a licence in January.
As part of the conversion, the SRA has also rubber-stamped the appointments of Glyn Barker, former vice-chairman UK of PricewaterhouseCoopers, as chairman of Irwin Mitchell's parent company IMCO Holdings with immediate effect and Mel Egglenton as a second non-executive director and chair of the company's audit committee, a role he previously held with accountants KPMG.
John Pickering (pictured), group chief executive at Irwin Mitchell, said: "This is a major step forward for Irwin Mitchell as a group and we are delighted that we have received the licences for which we applied. It's a very significant day for us, an important milestone which positions us well to take advantage of the opportunities which we think will arise from the changing legal landscape.
"We can now push on with our plans for growing the business. Conversion to ABS status sends a clear signal that we intend to move forward with our strategy and we are pleased to be the first multi-licensed ABS, which reflects the breadth of our offering to clients."
The five licences granted to Irwin Mitchell cover Irwin Mitchell limited liability partnership; Ascent Collections, which offers field agency and debt collection services; and Coris UK, which offers international assistance and insurance claims handling services.
Further licences have been granted to Irwin Mitchell Trustees, which accepts appointments as a trustee, executor and estate administrators; and also to Irwin Mitchell Trust Corporation.
Antony Townsend, SRA chief executive, said: "The ABS total is gathering pace as is the variety of models that we are seeing emerge. Irwin Mitchell is one of the largest organisations we have authorised so far, and the first multi-licence to be granted. It just shows that the new legislation gives plenty of scope for all types of applications."
The firm openly stated its intention to convert to an ABS in April 2011 and in June that year overhauled its management structure and practice stream makeup in preparation for its planned conversion to an alternative business structure.
Irwin Mitchell has 60 equity partner, five non-solicitor members, 75 salaried partners, and 20 non-solicitor directors and associate directors. The firm employs more than 2,200 people across seven offices in England, and owns the Spanish legal practice Irwin Mitchell Abogados, which has offices in Madrid and Malaga.
By Gerard Starkey.