Law firms now able to strategically monitor and forecast profitability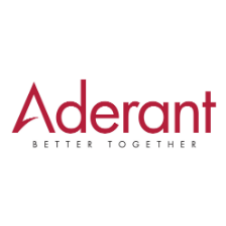 Legal software company Aderant enables law firms to simplify budgeting
Aderant, the world's largest independent legal software company, announced this week the release of the new Aderant Expert BudgetWise module. Expert BudgeWise provides firms with a unified approach to the budgeting process, allowing for full employee-level budgeting and the re-use of available reference data, which expedites budget creation and facilitates collaboration within the budgeting process. The application's wizards and workflow features simplify the creation, distribution and upkeep of budgets, streamlining the process and ensuring accurate data.
This new release of Expert BudgetWise retains all the budgeting processes from Aderant's previous budgeting module, while being completely rewritten to deliver a more streamlined product that incorporates many new features and significantly simplifies budget creation. Built within the Aderant expert database, the new application removes any integration requirement and delivers real-time reporting capabilities. Other key features include:
Synchronisation between employee budgets and general ledger budgets through mapping
Mass update feature allowing selected groups of employees to be updated "en masse"
Ability to enter budgets as an annual amount or by fiscal period
Forecast feature, which allows actuals to replace budgeted amounts up to the current month, and anticipates futures based on up-to-date actuals
Direct posting to the general ledger
Graphical visualisations illustrating revenue, expense and profit positions on a monthly and cumulative basis
"Budgeting is a core process for all firms, but requires a large time investment," commented Chris Giglio, Aderant chief executive officer. "We've designed Expert BudgetWise to not only speed up the budget creation process, but also help firms set realistic expectations for revenue and expenses, as well as monitor actual performance and forecast for the future."
The Aderant Expert financial and practice management system is a scalable, fully integrated business management solution built on Microsoft technology providing integrated front office and back office solutions. Aderant Expert includes time and billing, financial accounting, budgeting, performance management, business intelligence, client/matter management, business development and much more to maximise profits for law and professional services firms. Hundreds of mid-sized to large law firms worldwide use Aderant Expert to help them better serve their clients, manage their operations, and maximise their profitability. For more information, visit www.aderant.com.