Legal market evinces mixed emotions as new decade promises big changes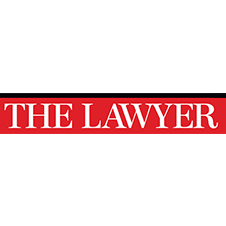 Fee models, outsourcing and the implications of the Legal Services Act (LSA) are among the hot topics as the legal market gears up for a tough 2010. Indeed, it is the need to adapt to a changing market that is exercising most minds at the cutting edge of the business.
The thirst for expansion and growth that has gripped firms over the past 10 years or so appears to have been slaked, with consolidation fast becoming the new watchword among managing partners.
The consensus is that a flat 2009-10 in terms of revenue would be seen as a success as firms recognise the need to retrench to core activities while maintaining enough diversity to ride out what they hope will be the tail-end of the recession.
"The only certainty as we enter the new decade is that the law firm model will continue to be under tremendous stress," says Brad Karp, chariman of US firm Paul Weiss Rifkind Wharton & Garrison. "Only those firms that are able to deliver clients the highest-quality legal services in the most cost-efficient manner will continue to thrive."
The changing nature of the work that firms can expect to handle in the coming year and beyond is a theme picked up on by Freshfields Bruckhaus Deringer joint senior partner Konstantin Mettenheimer.
He says: "It'll be clearer who the big firms are and who will be the midfielders because the mandates will be increasingly complex.
"In the past law firms have been offering advisory work and production work, but the high-volume ­production work has been much reduced and the trickier stuff - the stuff that requires lower gearing - has increased."
Beachcroft senior partner Simon Hodson says those unable to differentiate themselves will struggle to compete in a leaner and more competitive environment.
"Some firms won't adapt to change, but we see the need to change," he says. "There are new expectations. There'll be less legal work - clients are more aware that a lot of legal activity done by lawyers isn't legal work. There'll be larger firms, better use of technology and more differentiators."
And with less work and more complicated mandates coming in, income is likely to continue to suffer across the board.
One of the biggest changes is likely to be in the structure of fee models, with clients seizing the opportunity afforded by the downturn to push for fixed fees. Although there is a clear move towards alternative billing, the future of the billable hour is still unclear.
"I think the billable hour is limping towards a finishing line," says Bryan Hughes, chief executive at Eversheds, "although on certain work it's relevant. The reality is that there are more lawyers than there is work. Clients are taking advantage of basic supply and demand."
Allen & Overy managing partner Wim Dejonghe is less pessimistic about the future of hourly billing, but accepts that the way firms charge clients has changed for good.
"Fixed fees and caps are nothing new and are here to stay," he contends. "They work alongside the hourly rate model, as these are still needed to calculate what the fixed fee should be. "I believe hourly rates will still exist in five years' time, but there'll be much more flexibility and more alternative billing arrangements."
Another theme for the coming year will be the increasing pressure to cut costs, with legal process outsourcing (LPO) likely to be at the forefront of the balance sheet battle.
But despite a certain amount of bullishness from outsourcing companies, there remains a reluctance among many firms to take it up wholesale.
"Will more work go to India?" queries Freshfields' Mettenheimer. "Some of it may, but people are worried about quality and confidentiality issues, so it won't be a revolution. "But increased legislation has made CEOs keen on cost-cutting in general - one of the ways is to consider outsourcing."
Another major change looming on the horizon for the sector comes in the shape of the LSA. Partners are split as to whether it is an opportunity or threat as their firms jockey for position ahead of its 2011 implementation.
Stephenson Harwood senior partner Andrew Sutch is one among many who is still unsure of the implications.
"How it will affect City firms is still uncertain," he says. "Some areas of the legal market will become even more commoditised, but high-end firms aren't in that market.
"Are we going to see firms bought by private equity houses or floated? It's too early to say."
Beachcroft's Hodson adds: "It gives an opportunity to hasten change if outsiders choose to invest in the market, but will it be too difficult? There'll be a certain amount of slow entry in certain areas and businesses will cherry-pick legal models. Good lawyers don't need to worry."
Many partners will hope that final thought holds firm through a potentially turbulent year.