Legal software company Aderant announces record growth in 2015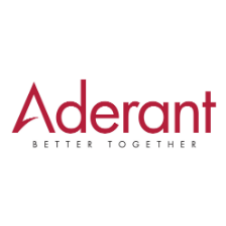 Aderant, the world's largest independent legal software company, announced record client activity for first half of 2015. This performance immediately follows a record second half in 2014, driven by law firms seeking new technology to improve operational efficiency, firm profitability and client management. Aderant products were implemented by high profile new clients, as well as current clients that added new modules to their existing Expert system and clients that moved from legacy systems to Aderant Expert. In addition, Aderant also experienced record attendance to their customer conferences in North America and Europe.
Winning Market Share
Aderant was selected by several major new clients including firms such as Holland & Knight, Miller Thomson and Maynard Cooper & Gale. Additionally, Parker Poe and Pepper Hamilton, both purchased Aderant MatterWorks for Enterprise, taking advantage of Aderant's new matter management product integrated to the Elite Enterprise platform. Aderant's footprint in the mid-law space also expanded as 14 firms purchased Aderant Total Office for case management, including Goldberg Weisman & Cairo, Applebaum & Stone, Ferraro and Hartline Dacus Barger Dryer, among others.
Global Expansion
In April, Aderant expanded its presence in continental Europe with the acquisition of Timesoft. An Aderant partner since 1999, the acquisition brought seamless Aderant customer support directly to Timesoft clients, who are already Aderant Expert users. The move reaffirms Aderant's commitment to the needs of clients in the region.
Rolling in at historic levels, law firm professionals from 11 countries came together for Aderant's Global Momentum conference April 20-23 at the Hyatt Regency in New Orleans. Attendance at the two-and-a-half day conference increased 34% compared to the 2014 event. Firm delegates attended 138 sessions across 13 different tracks, including product training, best practices, peer-to-peer sharing and roundtable discussions on key industry issues. In like fashion, the Momentum EMEA conference held at the Mondrian Hotel at Sea Containers in Central London on June 10-11 experienced record attendance as well, with a 36% increase in delegate attendance.
Executive Commentary
Aderant's leadership expects the company to experience continued growth heading into the second half of 2015. Chris Giglio, Aderant CEO commented, "We could not be more pleased to see clients adopting our new products and creating positive change in their firms. This accelerated growth the past 12 months is a result of Aderant's investments into new product technology and a world class professional services team that implements these products for clients swiftly and with minimal disruption."
Chris Cartrett, SVP of Global Sales, noted that "Law firms today are faced with ever growing demands from clients and the strategic need to continually improve firm profitability and client satisfaction. Law firms are recognizing the huge impact that new technology solutions can have on driving efficiencies in their business and its impact on the relationships with their clients."
Further information about Aderant can be found at www.aderant.com or by contacting press@aderant.com.