LexisNexis Set New Industry Standard for Business Process Management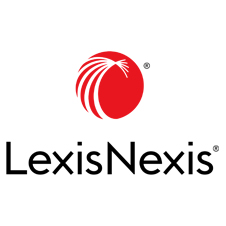 LexisNexis, a leading practice and productivity management solutions provider, today announced the launch of LexisNexis Streamline®, an innovative next generation business process management platform, tailored specifically to the needs of the legal industry. Uniquely, LexisNexis Streamline provides powerful systems integration tools including pre-built adapters for the leading best-of-breed third-party applications, flexible workflow, enterprise data modelling and innovative document assembly capabilities, all underpinned by the latest Microsoft technologies, in a single platform.
Recognising the value that LexisNexis Streamline can deliver to its business, Mishcon de Reya Solicitors, one of the UK's most prestigious law firms, is currently rolling out the solution as part of a larger technology consolidation and re-engineering programme. The firm is creating an enterprise-wide workflow-based platform encompassing all legal and business processes to maximise efficiency gains.
LexisNexis Streamline is the only single platform that allows law firms to create a truly 'agile, connected enterprise'. An application and development framework, LexisNexis Streamline offers unrestricted developmental capabilities enabling firms to enhance and extend the functionality of their existing best-of-breed applications by seamlessly integrating and managing data across multiple systems. In doing so, firms also maximise the return from their existing investments.
Tim Cheadle, General Manager, LexisNexis Practice & Productivity Management, said, "The LexisNexis Streamline platform does exactly what its name suggests - it streamlines complex business systems with powerful business processes to enable legal firms to efficiently conduct their business and drive profitable business decisions. It also offers firms the ability to customise the solution and innovate at a very sophisticated level, without breaking the bank."
"Today, the LexisNexis Streamline platform is the only enterprise-class application of its kind and is poised to challenge the market, both from a technological standpoint and the unprecedented business benefits it delivers. It delivers a standard of connectivity within the enterprise that has never been offered to legal businesses before. It reflects our deep understanding of the functions and processes that firms require in the business and practice of law", Cheadle added.
Commenting on his firm's plans and LexisNexis Streamline's innovation, Nick Taylor-Delahoy, Director of Information Technology at Mishcon de Reya Solicitors, said, "We are committed to eliminating inefficiencies and making full use of our current technology to prepare for the upturn in the economy. We want to provide the best possible service to our clients and LexisNexis Streamline is the technology solution that makes this possible. We were particularly impressed by the open nature of the development tools, meaning our internal IT team could be up and running almost immediately. LexisNexis Streamline has ensured that we have the ability to 'do more with less', without duplicating data or purchasing additional large IT assets."
The Toolkit component of LexisNexis Streamline offers firms rapid new application development and deployment capabilities, allowing them to evolve their IT strategy quickly to meet the changing needs of the business. Firms looking to create bespoke point solutions do not need to build from scratch. The platform is based on industry standard Microsoft .NET technologies such as Windows Workflow Foundation, Windows Communication Foundation, VisualStudio, Microsoft Office and Microsoft SharePoint, offering firms an open and familiar development environment. Using ready built Legal Frameworks within the platform, developers can produce solutions quickly and easily. Because the data integration adaptors are pre-built for best of breed legal applications, these new solutions are easily integrated without disrupting the core applications.
LexisNexis Streamline® is a best of breed, scalable, single platform for legal process workflow, offering organisations a powerful toolkit to build productised and fully customised applications embodying best practice to fit their specific business needs.