Magic circle hourly rates drop by third as clients flex muscles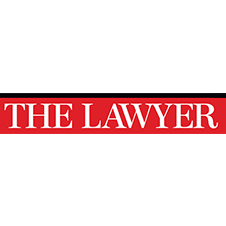 Annual fee rates survey shows work-hungry top guns drop fees to £450 as they raid mid-market for business
Magic circle partner rates have fallen to levels not seen in more than a decade as top firms muscle in on mid-market territory.
The annual hourly rates survey, carried out by costs lawyer Jim Diamond, reveals that the recession has forced the UK's largest firms to slash their prices and target less lucrative instructions.
In the last 12 months average magic circle partner rates have dropped by a third, from £680 an hour to £450.
Freshfields Bruckhaus Deringer London corporate head Mark Rawlinson said: "There's a trend towards continued discounting - the supply side currently exceeds the demand."
Before the economic crisis, legal costs had been rising steadily for years, leading to criticism from in-house lawyers that they had reached an unsustainable level.
It is now possible for large clients to secure the services of a magic circle partner for less than £400 an hour.
Simmons & Simmons managing partner Mark Dawkins said: "In a recession, the leading firms wake up to the fact that they need to keep their previous market share and keep their high number of lawyers busy. They start lowballing or doing some pretty cut-throat pricing."
The recession has narrowed the gap between the magic circle and the rest of the market, where price cuts have been less pronounced.
Partner rates at London firms fell by 15 per cent during the last year to £375, while the average hourly charge for a partner at a national firm is now £325.
Diamond said: "Gone are the days when a mid-rank firm can justify its rates on the basis that the magic circle's are 50 per cent more."
In spite of heavy discounts for most types of work, headline rates for the most high-profile instructions have continued to soar. It is understood that top insolvency partners can earn up to £900 an hour.
A magic circle partner said: "It would be wrong to say there's a bloodbath on fees across the board. The strategic or distressed transactions are less sensitive in terms of rates."
In spite of the rising popularity of alternative billing arrangements, such as fixed fees, hourly charges remain the most common billing method for UK companies.
The survey also found that although partner rates have declined, firms have not offered similar reductions for newly-qualified (NQ) and associate lawyers.
Magic circle NQ rates have remained steady at around £250 an hour for the last three years, while the figure for NQs at US firms in London actually increased during the same period from £220 to £225 an hour.
A senior in-house lawyer at a FTSE-listed company said he was often forced to challenge firms on the cost of junior lawyers, adding: "It's ridiculous to be paying NQs a third of what you're paying a good corporate partner."
The annual rates survey provides benchmark figures that include discounts and reflects the fact that fees vary depending on the client and the type of work.