Magic circle muscles in on silver circle with fee drops and 'freebies'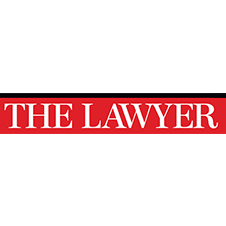 The fees bubble has finally burst, with top-end hourly rates falling by 30 per cent or more as the financial crisis finally catches up with legal bills.
An annual hourly rates survey carried out by costs lawyer Jim Diamond has revealed dramatic falls in charge-out rates across the UK legal market.
After years of spiralling fees it is the first time that hourly rates have dropped significantly since the survey began in 2003.
The biggest falls were at the top end of the market, where magic circle partner rates were down by a third.
It is now possible to instruct a magic circle partner for less than £400 an hour.
The downward pressure on legal costs is a result of cash-strapped clients looking for ways to reduce their total legal spends.
"In our UK business we're reducing our costs and looking for ways to be more efficient. We think it's reasonable to expect all our suppliers to do the same," comments Shell UK managing counsel David Isenegger.
Diamond's survey is carried out using research during the course of his work as a costs lawyer and legal costs consultant.
The benchmark rates, which include discounts, are an average figure reflecting the fact that the charge-out rates vary greatly, depending on the type of work and the size and importance of the client.
One general counsel, who works at a multinational company that spends more than £100m a year on external firms, said he paid between £390 and £480 an hour for magic circle advice. "There's quite a lot of air in the published rates. We bring them down quite a bit," he adds.
But not all in-house lawyers are paying less. Old Mutual Asset Managers head of legal Meekal Hashmi says rates have not changed dramatically for much of the specialised funds work he requires.
"I haven't noticed that fees have dropped significantly, but what I have noticed is the level of contact you have with the firms," he reveals. "During the boom time it could sometimes feel as though you're lucky to be working with them.
"Now the big firms call you much more frequently.
"The notion of value-added service has become more prominent."
Alongside the fee discounts, firms are increasingly offering a host of other benefits to clients.
One firm has set up a free hotline for clients, which can receive up to two hours of free advice, and there are even reports of 'buy one, get one free' offers on deals.
A head of legal at a FTSE-listed company told The Lawyer: "We've certainly seen reductions - things have come down by about 15 per cent.
"We're getting lots of free things thrown in, such as secondments, which is brilliant for us."
The past year has also seen more companies move away from hourly billing altogether and ask for fixed rates or contingency fees.
Slaughter and May has always embraced alternative billing structures and now uses what it calls "value billing" for the majority of its work.
Speaking about his experience of the elite City firm, one general counsel said: "Slaughters never quote partner rates, but they always say, 'We'll never fall out over a bill'. It was such clever work that we were prepared to pay a premium."
Of all the hourly rates covered in the survey, the pronounced drop was among magic circle firms that were moving into the territory traditionally occupied by smaller firms in a bid to secure work in a restricted market.
It is now little more than £100 more expensive to use a partner from a top four firm compared with one from a national firm.
But have bargain basement prices made companies more likely to instruct the magic circle?
"We're probably slightly more inclined to use them for a single, short-term piece of work, but I wouldn't be inclined to overturn all our existing relationships," commented a high-level in-house lawyer at a multinational company. "I think we all know that if the economy turns around those rates are going to go straight back up again."
With full economic recovery still a long way off, it is unlikely that fees will recover to 2007's level for some time.
Sapna Bedi FitzGerald, chair of the Commerce & Industry Group and general counsel at LSL Property Services, predicts that rates will go down still further.
"I can see rates remaining under pressure," he says. "I also see a lot more instructions being given directly to the bar, which will put more pressure on rates."
Diamond for one is pessimistic. "I can foresee carnage in the legal marketplace if work doesn't pick up - and pick up now," he predicts.