Mendes & Mount to move from Enterprise to 3E after competitive review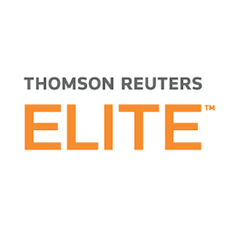 New York City-based Insurance and Litigation Firm Selects Market-leading Platform to Meet Client Demand.
Thomson Reuters Elite, part of the Legal Professionals division of Thomson Reuters, today announced that U.S. law firm Mendes & Mount has chosen to transition from Enterprise® to 3E®, the leading enterprise business management solution. A long-time Enterprise customer, the firm selected 3E following a competitive review process.
Based in New York City, Mendes & Mount is one of the country's preeminent insurance counselling and litigation law firms, with more than 75 lawyers. 3E came out on top in the firm's selection process due to the solution's market-leading technology, and it will serve as a powerful foundation to help the firm improve efficiency and drive innovation. In addition, the choice of 3E was based on the firm's many good experiences with the Thomson Reuters Elite Services and Support teams over the years.
As well as adopting 3E as its business and financial management platform for the future, Mendes & Mount will also be adopting 3E Budgeting and Forecasting. The only web- and Microsoft® Excel®-based budgeting and forecasting solution designed specifically for law firms, it quickly plugs into human resources and payroll systems and provides a standard process that helps eliminate errors, instantly corrects issues, and reduces implementation and training time.
3E from Thomson Reuters Elite offers an end-to-end enterprise business management solution that allows law firms and professional services organizations to run all operational aspects of their business. Designed from the ground up on Microsoft .NET, 3E offers built-in application development capabilities. Why does it matter? The unique architecture enables firms to become more agile, lawyers to quickly respond to client needs, and staff to easily track and manage activity on any scale—from single-office to multi-office and multinational. 3E is the next-generation technology that can help firms improve efficiency, increase profitability, and confidently take on a future without limitations.
Mendes & Mount, LLP has been one of the nation's pre-eminent insurance counseling and litigation law firms for 100 years. Our clients range from international insurance providers to individuals. We pride ourselves on being able to bring the appropriate assets to bear upon our clients' problems, and resolving those problems in the most cost-efficient manner possible.