New research highlights financial benefits of legal process outsourcing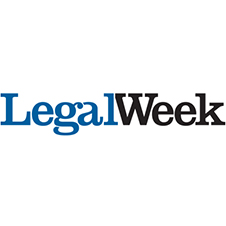 New research produced by PricewaterhouseCoopers has highlighted the growth of legal process outsourcing (LPO) services in the wake of the economic downturn.
The study, which canvassed 514 outsourcing service providers in 50 countries around the world, identified legal services outsourcing as providing the highest cost savings - 44% - in comparison to other markets.
The research also revealed that LPO services realise the highest profit margin for providers, with an average margin of 29%, ahead of IT (24%), finance and accounting (21%) and procurement (19%).
Meanwhile, 82% of LPO providers that responded to the survey are planning to expand the scale of their existing services over the next two to three years, while 11% of all respondents said that they intend to provide legal services for the first time during the next 18-36 months.
PwC managing director Charles Aird commented: "The economic benefits of legal services outsourcing are undeniable; it provides the highest profit margins for services providers and as well as the highest cost savings for companies. The emergence of available outsourced legal services and the impact of the economic conditions have changed the perception of the legal industry, once regarded as too sensitive to be outsourced."
Last year LPO services took centre stage as a number of major law firms considered adopting some aspects of outsourcing, including Linklaters, SJ Berwin, Freshfields Bruckhaus Deringer and CMS Cameron McKenna.
Research carried out by Legal Week late last year identified eight firms within the UK top 30 that already carry out some form of LPO, including Allen & Overy, Eversheds, Lovells, Pinsent Masons, Wragge & Co and Simmons & Simmons.