New Version of 3E data insights provides improved reporting and enhanced user experience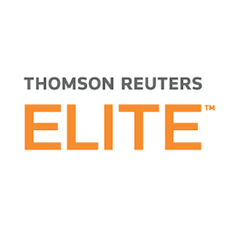 Thomson Reuters Elite, part of the Legal Professionals division of Thomson Reuters, today released the newest version of 3E® Data Insights with updates designed to enhance reporting and improve the user experience.
Data Insights 2020.1 adds the ability for multi-persona reporting which allows firms to view the performance of fee earners across their various personas all in one report. In addition, updated reporting content provides consistent and transparent insight into firm performance.
The newest version also improves on the user experience with a new grid view that makes it easier to compare a single measure across time periods and based on a relative date. The addition of last transaction dates has been added to provide visibility into the latest activities on a given client or matter.
Data Insights combines a feature-rich self-service data warehouse console with Microsoft® Power BI®, a leading, cloud-based business analytic service. This pairing helps users spot occurring trends, view forecasting and analytics, and create interactive reports and dashboards, all at their fingertips. This rich level of information provides lawyers with the tools they need so they can deliver legal service in the most efficient and cost-effective way.
3E from Thomson Reuters Elite offers an end-to-end enterprise business management solution that allows law firms and professional services organizations to run all operational aspects of their business. Designed from the ground up on Microsoft .NET, 3E offers built-in application development capabilities. Why does it matter? The unique architecture enables firms to become more agile, lawyers to quickly respond to client needs, and staff to easily track and manage activity on any scale—from single-office to multi-office and multinational. 3E is the next-generation technology that can help firms improve efficiency, increase profitability, and confidently take on a future without limitations.