One of China's largest law firms selects 3E from Thomson Reuters Elite to modernize operations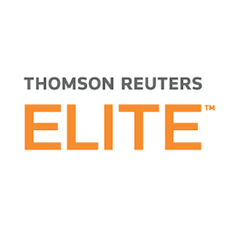 Thomson Reuters Elite, part of the Legal Professionals division of Thomson Reuters, today announced that Deheng Law Group, one of China's leading legal services providers, will be adopting 3E®. As part of its effort to harness the power of technology to modernize operations, the firm will also be implementing a number of other Elite solutions, including 3E MatterSphere®, 3E Data Insights, and 3E Workspace.
Deheng Law Group, operating under two well-known law firm brands of Beijing DHH and Shandong Deheng, has more than 2,000 legal services professionals across its 60 domestic and international offices and provides the full spectrum of commercial legal services. The firm was founded in 1993 as one of China's first partnership law firms and has since grown to become one of the largest legal service providers in China.
With the goal to develop into a first-tier international law firm, Deheng Law Group selected 3E after a comprehensive market review. During their selection process, it became clear that 3E was the best solution to meet the breadth of the firm's needs. With a focus on development in scale, practice and internationalization, the firm will utilize the 3E platform to improve the quality and efficiency of legal services to clients, as well as internal compliance and management.
For Deheng Law Group, as a firm with international footprints, both 3E and MatterSphere are able to support multiple languages, currencies, and jurisdictions, which are essential capabilities for the firm as more offices and partnerships are established outside of China. Additionally, the adoption of Data Insights will enable users to easily extract data out of 3E and use the power of Microsoft® Power BI® to provide robust visualization tools and actionable insights that empower and accelerate data-driven decision-making. Finally, Workspace will enable the firm to have financial management, matter management, and business development insights accessed in a single place as well as via mobile.
3E from Thomson Reuters Elite offers an end-to-end enterprise business management solution that allows law firms and professional services organizations to run all operational aspects of their business. Designed from the ground up on Microsoft® .NET, 3E offers built-in application development capabilities. Why does it matter? The unique architecture enables firms to become more agile, lawyers to quickly respond to client needs, and staff to easily track and manage activity on any scale—from single-office to multi-office and multinational. 3E is the next-generation technology that can help firms improve efficiency, increase profitability, and confidently take on a future without limitations. For more information, visit 3E.
Deheng Law Group is a leading commercial legal service provider which owns two well-recognized law firm brands – Beijing DHH and Shandong Deheng. Deheng Group is headquartered in Beijing, and has over 2000 lawyers working from more than 50 offices located in most of the major cities in China and major foreign countries and regions around the world, providing one-stop full services to its clients at home and abroad. In the meanwhile, Deheng Law Group is a founding member and major sponsor of the Elite Global Legal Alliance which has over 80 member firms and 8000 lawyers aiming to be built into an international professional legal services platform. For more, visit Deheng Law Group.