PI rates expected to soar after Quinn Insurance enters administration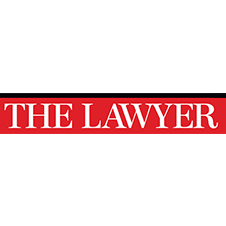 The decision to put Irish insurer Quinn Insurance into administration has sent shockwaves through the market and prompted warnings of dramatic rate hikes across the solicitors' professional indemnity (PI) market.
The Irish Financial Regulator forced the insurer, which is part of the larger Quinn Group, into administration yesterday. It said the insurer would be closed to new business in the UK to prevent it "suffering further financial losses from its currently unprofitable business".
Across England and Wales Quinn insures 2,911 firms, made up predominantly of sole practitioners. It is unclear whether those firms will continue to have appropriate cover in place.
In a statement the Law Society said it was aware of concerns about the insurer: "It would appear that those policies will be honoured, although we're seeking urgent clarification from the Financial Services Authority and the Irish financial regulator.
"The Solicitors Regulation Authority (SRA) recommends that policy holders take no action until the situation is clear and the Law Society supports that advice."
But insurance broker Lockton warned that those firms currently insured by Quinn could face considerable rate hikes.
Lockton Risk Solutions executive chairman Neil Nimmo said: "There are 2,199 sole practitioners out there who potentially will have to find new insurance, which has to be considerable concern because they'll have to pay again and they'll probably have to pay more."
He added: "It means that the assigned risk pool [ARP] will get bigger and the levy on insurers who participate in the ARP will increase and that'll drive up prices across the profession."
A spokesman for broker Marsh said affected firms should seek expert advice: "Regardless of whether impacted law firms have to find replacement cover or not, they should be seeking expert advice around their PI coverage from a trusted insurance broker as soon as possible.
"Since Quinn's UK branch is now closed to new business, an already hard insurance market for small law firms is certain to become much tighter."