Priorities change for Finance Directors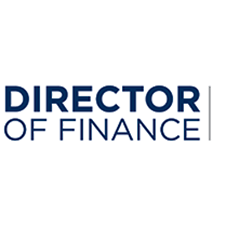 Senior financial roles may have irreversibly changed as a result of the recession, new research commissioned by business intelligence expert D&B has shown.
The Cashflow Confidence study, which quizzed 100 financial decision-makers from FTSE 250 businesses on their priorities for the year ahead, found that many finance directors are now increasingly taking on more tactical responsibilities, with strategic tasks taking a back seat.
According to the research, the global recession has left finance departments virtually unrecognisable from 12 months ago. With the economy moving into recovery and a 'new normal', finance chiefs across the UK are re-thinking their roles as well as their priorities.
The changing face of Finance
The decline of the more strategic elements of a CFO's responsibility is reflected in what can be described as their 'objectives'. Cost saving (69%) and improving cash flow (66%) were rated as the most influential ways for their organisation to achieve financial objectives over the next 12 months, compared to only 31% who said the same of organisational restructuring.
Similarly, cashflow (57%), company credit (43%), people management (36%) and project management (33%) were the four areas in which FDs said that they were being tasked with doing more. While these objectives and focus areas do reflect business needs in periods of economic downturn, they suggest CFOs and FDs are now occupying their time with more hands-on operational tasks than would traditionally fall within their remit.
The changing face of the Finance function is also reflected in the areas that FDs say they now focus heavily on, which they didn't necessarily do this time last year. Top of the list (63%) of ways in which the finance department has changed focus over the past year is increased attention on risk analysis. This is followed closely (61%) by concerns over cashflow. In third place, some way behind (52%), is an increased focus on supplier monitoring.
Careful but confident
With regards to the finance function, 63% of respondents said an increased focus on risk analysis has been the biggest change in the last 12 months and 84% say that they have introduced new measures to monitor cash flow risk in the last year. Compared with only 50% who cited an increased focus on improving margins, these results suggest that caution remains at the heart of financial objectives as opposed to growth.
However, one of the most optimistic set of findings from Cashflow Confidence was concerned with overcoming challenges such as cash flow and financial risk. 87% of respondents said that they were already tightening operational spend, and 84% said that they were analysing cashflow risk.
As a result, 88% said that they were either confident or extremely confident that these new measures would help them to improve cashflow and 96% said that they believe their finance department will meet its financial objectives in the year ahead.
"While the use of cost-reduction strategies as a defence against recessionary challenges comes as little surprise, it is interesting to see senior financial decision-makers having to actively take responsibility for implementing these strategies and delivering results against them," says Roger Hodson, Marketing Director, D&B, "This more personal involvement is also likely to be driving the confidence most CFOs and FDs are showing for the year ahead, both of which can be significant positive drivers for meeting financial objectives."