Quill guide: One good reason to outsource your payroll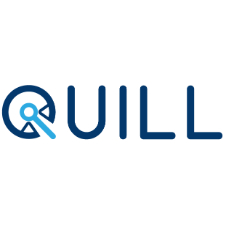 Following the recent publication of its "ten reasons to outsource your cashiering" guide focused on legal accounts and the commercial benefits of outsourcing this heavily regulated, complex business function, Quill Pinpoint has issued further outsourcing guidance titled 'one good reason to outsource your payroll'.
This latest article explains how many of the same reasons to outsource your cashiering apply to outsourcing your payroll, for example lower operational costs, enhanced risk management, compliance assurance and availability of value-added support to name a few.
However, the main business advantage cited for offloading payroll responsibilities to specialist outsourcing providers is automatic enrolment which is the biggest shake up of pension reform for a generation.
Payroll clerks are tasked with an ever-growing list of complex legislative and compliance responsibilities, as well as keeping up to date with reform which carries financial penalties for non-compliance. In the case of automatic enrolment, this ranges from £400 up to £50,000.
Needless to say, payroll personnel are feeling the increasing pressure of their role which demands a further investment of administration time and is more complicated in nature.
Quill Pinpoint claims that by outsourcing your payroll, your designated payroll co-ordinator will manage not only all the usual time-consuming chores such as processing your workforce salaries, he / she will also look after pension contributions in accordance with automatic enrolment. This includes checking for new eligible joiners, managing opted leavers, preparing statutory letters for relevant employees, uploading the pension contributions and pay data to the pension provider's website and, if required, paying contributions via its BACS-approved bureau.
Read the full payroll guide on the Quill Pinpoint website.
Access the earlier "ten reasons to outsource your cashiering" guide on the Internet Newsletter for Lawyers website.
To find out more on the Quill Pinpoint outsourced payroll service, practices are urged to contact the Quill Pinpoint Liverpool office by email at info@quill.co.uk, call 01512 305 600 or visit the payroll web page.