Quill passes Bacs inspection with flying colours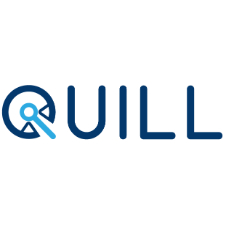 Quill Pinpoint has passed a recent Bacs inspection of its outsourced payroll and Bacs service bureau with an 'excellent' score in the majority of the inspection report's categories.
The high level assessment of business practices, standards, procedures and controls within its payroll division rated Quill Pinpoint on factors such as organisation, financial information, physical security, computer operations, systems support and Bacs processing.
Because Quill Pinpoint payroll clerks handle confidential payroll data and adopt full responsibility for the payment of their designated client sites' staff salaries and salary-sacrifice contributions, security is of paramount importance.
The routine Bacs inspection thoroughly investigated every aspect of the Liverpool-based payroll bureau's operations, from staff and visitor access to the office building, to verification of the monthly final Bacs reports against input data.
Focusing predominantly on security elements, the assessment's concluding summary report details the findings along with category ratings for an at-a-glance view of the bureau's notable strengths, and recommendations in areas where potential improvements have been identified.
Julian Bryan, managing director at Quill Pinpoint, explains how its "payroll division has been established since the 1980s and Bacs approved since 1998, currently providing managed payroll support services to some 300 clients".
"The bureau's lengthy history means that key responsibilities are well segregated, procedures clearly documented and security measures carefully defined", adds Julian. "We believe that the highest quality professional standards are essential for efficient, safe management of our clients' payroll function. The successful assessment results demonstrate to our customer and prospect base our unfailing commitment to data protection and comprehensive payroll support on a day-to-day basis, and business continuity planning for unforeseen emergency situations. But there's no time to sit back and bask in our glory. The report is helping us to introduce subtle, but significant, changes to our payroll processes and IT infrastructure which will improve our service standards yet further".