Rimilia and IT Finance Services sign partnership agreement to drive innovation in legal profession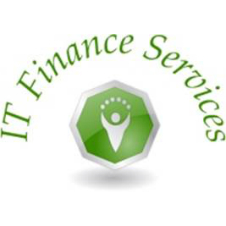 Rimilia, a global company providing a complete accounts receivable platform using artificial intelligence and machine learning to enable control, visibility and efficiency, has announced a partnership with IT Finance Services (ITFS), the exclusive business and IT consultancy firm.
The new strategic partnership compliments Rimilia's cash allocation, bank reconciliation and collections solutions with the specialist IT consultancy skills of ITFS, providing a comprehensive best in class solution for legal and professional services clients on a global basis. The agreement will also make ITFS a key partner for Rimilia's ambitious global growth and expansion plans in the legal sector.
The Rimilia solution portfolio includes multi-currency cash allocation and bank reconciliation, credit management and credit collection, and dynamic analytics. The solutions automate the complete accounts receivable process, enabling organisations to control their cash flow and cash collection in real-time, using sophisticated analytics and artificial intelligence (AI) to predict customer payment behaviour and easily match and reconcile payments, eliminating unallocated cash, removing the uncertainty of cash collection and reducing manual activity.
David Gallagher, CEO of ITFS stated: "We've worked on a number of projects to bring best of breed solutions to law firms leveraging integration of the ERP's like ADERANT and TR Elite with third party products that improve efficiencies around finance operations. We're excited to add Rimilia's portfolio to our skill set. Focusing initially on cash allocation, we are looking forward to freeing our clients from manually intensive tasks, including time-consuming cash receipts posting."
Steve Richardson, CCO and co-founder of Rimilia said: "We already have a strong footprint in the legal sector providing a number of global law firms with our intelligent finance accounts receivables platform, helping to better serve their client's needs. We look forward to working closely with David, using his knowledge and expertise in this important sector and helping us expand our services to the legal profession."