Silverman Shin & Byrne to enhance billing process with eBillingHub from Thomson Reuters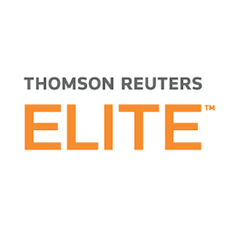 Thomson Reuters today announced that full-service U.S. law firm Silverman Shin & Byrne has selected eBillingHub®, the leading electronic billing solution designed specifically for law firms, to improve and streamline its billing processes.
Silverman Shin & Byrne is a full-service, minority-owned law firm with offices in New York City and New Jersey, with a focus on corporate work, commercial litigation, and insurance defense for a wide array of clients from individuals to Fortune 500 companies. The firm chose to implement eBillingHub as a key component in their effort to transform its existing business management systems.
With almost three million days of cash flow delay saved by law firms using eBillingHub last year, the adoption of eBillingHub promises to deliver significant increases in productivity, as well as a reduction in the number of write-offs and write-downs for Silverman Shin & Byrne. The firm can now take advantage of the powerful eBillingHub reporting and analytic tools and its ability to integrate into 140 different corporate and vendor systems and support more than 20 global currencies.
eBillingHub, part of the Thomson Reuters family of innovative solutions for professional services firms, provides a comprehensive and collaborative approach for preparing, submitting, tracking, and managing electronic invoices. eBillingHub delivers solutions to hundreds of clients, including more than 75% of the Am Law 200 firms and law firms of all sizes in North America, Europe, and Asia Pacific, helping them to reduce errors in the electronic billing process. eBillingHub is a strong supporter of key industry standards as a member of the LEDES Oversight Committee and ILTA. For more information, visit eBillingHub.