SRA identifies firms in major financial difficulty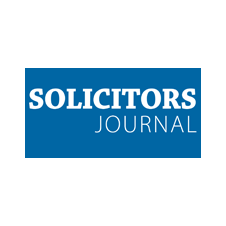 Samantha Barrass, SRA executive director, has said the regulator has identified around 150 firms "experiencing very significant financial difficulty".
Speaking at the Managing Partner COLP and COFA conference in London this morning, Barrass said firms needed to act quickly when they got into financial difficulty, including "removing or suspending individuals who may have failed to act with integrity".
She warned: "We will not tolerate the reckless trading of firms into insolvency and where this happens we will pursue enforcement action under Principle 8, including referral to the Solicitors Disciplinary Tribunal where appropriate.
"We will also look to other actions, such as conditions on individuals' practising certificates designed to prevent those individuals responsible for exacerbating difficulties at one firm to simply move to another without any consequences."
Read the rest of the story here on the Solicitors Journal Website.