Thomson Reuters Elite introduces enhanced performance of 3E 2.7.3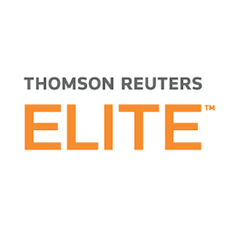 Latest version of 3E benefits clients with streamlined and automated financial management capabilities
Thomson Reuters Elite, part of the Legal business of Thomson Reuters, has announced the release of 3E 2.7.3, the latest version of its next-generation financial and risk management solution. The key enhancements of 3E 2.7.3 are designed to improve firm performance and provide greater financial stability. 3E is an integral component of Elite's enterprise business management solution, a modern technology platform that delivers improved operational performance across the business.
"3E's comprehensive accounting software equips clients with everything they need to manage finances securely and efficiently, and 3E 2.7.3 introduces several improvements within financial management to optimise processes and boost automation even further," said Elisabet Hardy, vice president of Product Management at Elite. "Because the financial system resides at the core of all business management activities, it is critical that 3E continues to evolve in order to provide clients with the tools they need to effectively manage their business."
Key financial management enhancements included in 3E 2.7.3 are strategically designed to increase overall transaction processing speeds. Performance enhancements improve several components of the billing module, including proforma generation and editing processes.
Newly introduced automation features enable clients to have sub-ledgers automatically balanced in an intuitive dashboard, while enhanced cost capabilities provide maximum client flexibility.
3E offers powerful core financial and practice management features and built-in application development capabilities – all seamlessly integrated into one high-performance system. Designed from the ground up on Microsoft.NET, 3E provides an integrated development environment that enables firms to become more agile in responding to client needs. A full suite of capabilities is delivered through a consistent Web-based user experience that allows attorneys and staff to easily track and manage activity on a multi-office, global scale. Visit 3E for more information.
Elite is the leading global provider of its end-to-end enterprise business management solution, which allows law firms and professional services organisations to run all operational aspects of their firms, including business development, risk management, client and matter management, and financial management. For additional information, visit Elite.
Thomson Reuters Elite are a LSN networkpartner, find out more about what they do by visiting their networkpartner page.