Thomson Reuters Elite launches 3E 2.9.1 and multiple enhancements across the 3E portfolio of products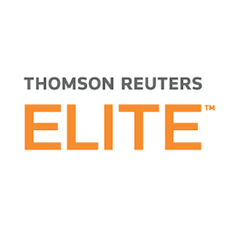 Thomson Reuters Elite, part of the Legal Professionals division of Thomson Reuters, today announced the launch of 3E® 2.9.1. In addition, several enhancements across the 3E portfolio of products, many of which are a direct result of customers' requests, will deliver enhanced integration and streamline daily tasks.
One of the key updates of the release is enhanced eBillingHub® integration which now allows users to submit a proforma directly from 3E to eBillingHub to validate and correct errors before submitting the final invoice. This added integration will help ensure firms receive full and prompt payment. In addition, a number of key time entry feature enhancements will help make time entry quick and efficient while providing users more control over their daily experience.
Another enhancement includes the Firm Field Configuration process which will eliminate the need to customize 3E using the integrated development environment. Instead, users can add new fields directly through the 3E user interface, reducing the time, cost, and effort needed for a basic configuration change. Additional updates include fixed fee bundles, a more streamlined 3E Paperless Proforma process, and improved out-of-the box stock templates which add configurability to 3E Templates.
3E from Thomson Reuters Elite offers an end-to-end enterprise business management solution that allows law firms and professional services organizations to run all operational aspects of their business. Designed from the ground up on Microsoft .NET, 3E offers built-in application development capabilities. Why does it matter? The unique architecture enables firms to become more agile, lawyers to quickly respond to client needs, and staff to easily track and manage activity on any scale—from single-office to multi-office and multinational. 3E is the next-generation technology that can help firms improve efficiency, increase profitability, and confidently take on a future without limitations. For more information, visit 3E.