Thomson Reuters Elite partners with Inspired Testing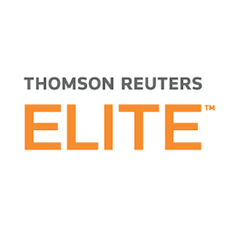 New Alliance Partnership Will Provide Quality Assurance Testing for 3E Implementations
Thomson Reuters Elite, part of the Legal Professionals division of Thomson Reuters, today announced a new Alliance Partnership with Inspired Testing, the premier pure-play software testing company in the U.K. and Africa.
Inspired Testing, which is ISO 27001 certified, has successfully provided testing support for hundreds of clients across a range of industry sectors, with a breadth of testing experience within the enterprise application sector, and deep knowledge of the 3E® enterprise business management solution. The new partnership offers 3E customers a testing service that ensures robust and complete quality assurance during any implementation. This comes with a full suite of test services, including test consultancy, functional testing, and performance and automation testing. Working alongside its sister company Emerald Consulting, Inspired Testing ensures that the end-to-end service is managed seamlessly.
"The Alliance Partnership affords Inspired Testing an additional opportunity to provide a word-class testing service to the legal industry, by leveraging the deep 3E skills of our sister company in the Dynamic Technologies group, Emerald Consulting," says Jacques Fouché, CEO, Inspired Testing. "We are extremely excited to bring to the partnership our extensive knowledge and wealth of expertise in software quality assurance in the legal industry. We also recognise the opportunities for our own people as they are able to maximise their potential by servicing a wider spectrum of clients globally."
Alliance Partnerships are one of four partnership categories with Elite and are mutually beneficial relationships which play an integral role in the legal practice management ecosystem. They provide the ability to deliver value to global clients, from automating business processes to increasing profitability and collaborating to solve today's pressing business challenges.
The Thomson Reuters Elite Partner Program connects our valued clients with expert technology, services, and consulting organizations that represent dozens of major brands that complement our business management solutions. The Elite Partner Program provides a one-stop global marketplace that fosters cooperation, streamlines the buy-sell cycle, and helps all involved achieve a competitive edge. Our partners are ready to innovate and collaborate with our clients to meet their technology needs head-on. For more information, visit Thomson Reuters Elite Partner Program.
3E from Thomson Reuters Elite offers an end-to-end enterprise business management solution that allows law firms and professional services organizations to run all operational aspects of their business. Designed from the ground up on Microsoft® .NET, 3E offers built-in application development capabilities. Why does it matter? The unique architecture enables firms to become more agile, lawyers to quickly respond to client needs, and staff to easily track and manage activity on any scale—from single-office to multi-office and multinational. 3E is the next-generation technology that can help firms improve efficiency, increase profitability, and confidently take on a future without limitations. For more information, visit 3E.
Inspired Testing is a wholly-owned subsidiary of software and technology group Dynamic Technologies. With 1 000+ staff and 13 group companies across the U.K. and South Africa, Dynamic Technologies provides a diverse range of technology solutions, digital services, training solutions and related core competencies. Group companies comprise DVT (including the DVT Academy), Inspired Testing, DotModus, CloudSmiths, IndigoCube, Blue Pencil Consulting, Dynamic DNA, Blue Pencil Creative, Emerald Consulting, Dynamic Talent, EventSmiths, and Swarm.