Thomson Reuters Elite partners with iTrain Legal Limited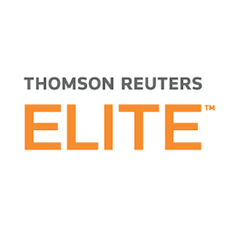 Thomson Reuters Elite, part of the Legal Professionals division of Thomson Reuters, today announced a new Alliance Partnership with iTrain Legal Limited, a leading provider of end-user training to the legal sector. 3E® MatterSphere®, Enterprise®, and eBillingHub® are the solutions to be included in this partnership.
Elite customers are now able to benefit from iTrain Legal's portfolio of system implementation and upgrade training services, as well as ongoing user skills development and training team support services. iTrain's team of consultants and trainers are legal technology experts who have performed roles in-house at some of the world's largest organizations. They understand how to leverage the use of technology to maximize productivity and efficiency. Specializing in the needs of the legal industry, the company provides best-of-breed classroom and online training experiences as well as offering next generation training solutions such as AI/ChatBots.
The Alliance Partnership is one of the four partnership categories offered through the Elite Partner Program that are mutually beneficial relationships playing an integral role in the legal practice management ecosystem. Elite partners deliver value to global clients, from automating business processes to increasing profitability and collaborating to solve today's pressing business challenges.
The Thomson Reuters Elite Partner Program connects our valued clients with expert technology, services, and consulting organizations that represent dozens of major brands that complement our business management solutions. The Elite Partner Program provides a one-stop global marketplace that fosters cooperation, streamlines the buy-sell cycle, and helps all involved achieve a competitive edge. Our partners are ready to innovate and collaborate with our clients to meet their technology needs head-on. For more information, visit Thomson Reuters Elite Partner Program. 
iTrain Legal are end-user technology training specialists who provide comprehensive technology change management, IT skills development capabilities, next generation AI training solutions and ongoing training support services. We provide training, communication, project management, strategy, rollout support and consultancy services to organizations of all sizes. We primarily operate in the legal sector, but we also provide our services to a wide range of non-legal clients, including accountancy practices, property companies, Housing Associations, local Government bodies and the UK Government.
For more information, visit iTrain Legal.