Throwing out the spreadsheet and ERP System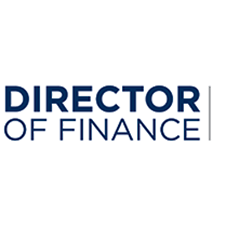 The CFO has been forced away from advising on the company's financials in the boardroom to playing the formula-spinning 'data jockey'
It is widely acknowledged that business management tools like ERP systems and even spreadsheets are some of the tools CFOs and financial directors rely on to collate and manage their financial data.
However, as new regulations come into force, such tools can fail to adapt to the changing needs of the business.
Whilst ERP systems and spreadsheets are still popular, these tools struggle to offer an overall view of all of the business' financial data. More often than not, businesses will have multiple systems for different departments which are costly to maintain and upgrade and more importantly, lack the ability to extract and gain insight into their financial data in order to answer to these regulations.
As a result, CFOs find themselves juggling masses of data and accumulated formulas from one spreadsheet or application to the next in order to get the numbers to balance. A human error along the way can mean these mistakes and errors are often replicated, adding days or even weeks to gain accurate reports.
Unfortunately, as these accounting applications and solutions become more disparate, the CFO has been forced away from advising on the company's financials in the boardroom to playing the formula-spinning 'data jockey'.
In a changeable economy where businesses are highly scrutinised by investors and regulators alike, this level of opacity in financial reports is no longer acceptable. Without financial data clarity, the finance and the Line-of-Business teams will ultimately struggle to move their company forward.
Worryingly, financial errors in reporting seem to appear far too frequently. Ernst and Young's recent fraud survey revealed that nearly half of board members are aware of financial irregularities within their own firm's reports, with 42% of directors and senior managers stating they have seen irregular financial reporting.
The Human Factor
Some financial errors can often occur because of a combination of numerous financial reporting technologies (in which the data is collated) and basic human error. As a result, the CFO's ability to deliver accurate, timely reporting can become restricted.
The role of the employee is crucial to financial reporting. Not only are employees gathering, analysing and inputting data manually – they are also evaluating data. If financial data is inputted incorrectly, it is also evaluated incorrectly. The information collated can also be out of date by the time it is added to the reports and it often takes a while to manually compile. All of these factors can limit an organisation's ability to optimise profits quickly and stay competitive.
It is therefore crucial that the CFO has an experienced team and rigorous processes in place, that are communicated not only to the board level but to every employee handling financial data, to avoid any gaps in information and reporting. Without these factors, the financial data can skew overall business direction and be susceptible to regulatory compliance fines.
Read more at the Director of Finance website.