Trusted supplier support for the Mitchell Plampin Partnership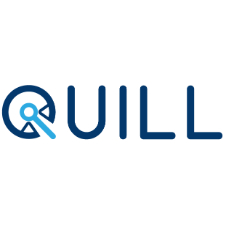 Following the merger of Mitchell, Caulkett & Coiley and Plampin & Co, the Mitchell Plampin Partnership offers an extensive range of domestic and commercial legal services to its clients in the Essex region. Having been established in Maldon since 1962, the firm has provided personal, impartial advice to individuals and businesses for over 50 years.
As long-term Quill Pinpoint clients, the firm's ageing server and retiring cashier triggered an upgrade to hosted software and full outsourced cashiering support from its trusted supplier.
Allan Hunt, Senior Partner at the Mitchell Plampin Partnership, states: "We've been using the on premise Quill software since I had brown hair! Our foremost priority was staying with Quill but migrating across to a newer platform and signing up to the Pinpoint legal accounts service."
"When we reviewed the costs of replacing our server, IT equipment and all of the associated mechanics in getting it up and running, cloud-based software suddenly became an extremely appealing alternative", continues Allan. "The Interactive system is very intuitive and works in a logical way so it's easy to use, whether we're logging financial e-chits, recording fee earner time, generating documents or managing matters. Equally importantly, there's less pressure on our servers because it's hosted by Quill."
As well as the outsourced IT management benefits of the Quill hosted software, there are automatic business continuity planning and remote working advantages, helping law firms to fulfil their SRA obligations for continuous service provision.
"It's reassuring to know that the data's safe, backed up and stored off site", adds Allan. "With this type of set up, there's emergency planning in case the 'what if' scenario becomes a reality. You can access the system from wherever you are in the world as long as you have a secure WiFi connection. Remote access is particularly useful for me, as a partner in the firm, because I'm nosy and like to keep an eye on things even when I'm on holiday. It also conveniently assists with our SRA requirements, which is another load off our minds."
By outsourcing its accounting function to the dedicated Pinpoint division of legal cashiers, the Mitchell Plampin Partnership receives additional benefits of back office support, easing the workload of the practice's staff beyond the realms of IT management and into complete outsourced legal accounts.
"While we were perfectly happy with our original in-house accounting arrangements, the retirement of our main cashier added pressure onto our assistant cashier and we were forced to review our options", states Allan. "The service is excellent and there's holiday cover for when our assigned cashier takes annual leave which, again, means that services continue as normal even during periods of absence. Everyone in the Pinpoint team is helpful and there's always a friendly person available at the end of a phone line ready to answer our queries and resolve any hiccups."
Allan's parting comments urge other practices to "consider a move to hosted software and outsourced service support just like us. They deliver everything they promised and we've made huge financial savings. Managing our practice has become much easier in the process."