UK top 10 suffer steep Q1 fee income drop as slowdown hits biggest firms hardest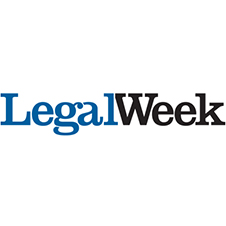 Deloitte research finds largest law firms saw 7.7% annual fall in turnover in first quarter of 2009-10
Fee income across the UK's top 10 law firms fell faster during the first quarter of 2009-10 than across the rest of the top 100, according to new research from Deloitte.
Deloitte's research for the three-month period ending 31 July shows that fee income fell by 7.7% at the top 10 UK firms compared with the same period in 2008, despite the firms receiving a boost of around 5% from exchange rate fluctuations.
In contrast, while smaller firms are still feeling the pain of the recession, turnover across the top 100 UK firms only fell by 3.6% during Q1 compared with the same period last year. For Q1 2008-09, the UK's top law firms reported an increase in revenues of 6.3%.
Deloitte's survey also showed that despite the UK's top firms cutting headcount over the last year, fee-earner productivity levels fell marginally during Q1. Across the largest 100 firms, chargeable hours fell by 1.9% over the period.
Commenting on the findings, Jeremy Black, an associate partner in Deloitte's professional practices group, said: "The majority of firms are struggling at the moment, with many suffering a very difficult first quarter.
"While tight control of fee earner numbers is reducing costs, the fall in the numbers of fee earners per partner means that profit per partner is being severely impacted at many firms."
He added: "Although the drop [in revenue] looks ≠relatively minor, it can have a large negative effect on profits."
Deloitte's research for the last quarter of 2008-09 found that fee income across the UK top 100 firms fell by 4.3% compared with the same period the previous year.
Legal Week's top 50, which covered the financial performance of the UK's 50 largest law firms by revenue, found that the group reported an average growth in turnover of 2.9% during 2008-09, even though some firms saw revenues plummet by up to 20%.
Profits per equity partner across the top 50 dropped by an average of 17.3%.