US law firm Best Best & Krieger to move from Enterprise to 3E from Thomson Reuters Elite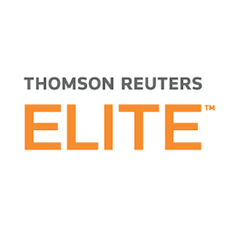 Thomson Reuters Elite, part of the Legal Professionals division of Thomson Reuters, today announced that U.S. law firm Best Best & Krieger (BBK) will be transitioning from Enterprise® to 3E®, making it the latest firm to choose the industry-leading end-to-end enterprise business management solution. As part of the move to 3E, the firm also will be adopting 3E Workspace and 3E Data Insights to further enhance their business operations.
Best Best & Krieger—headquartered in Riverside, California—has more than 200 lawyers working in 10 locations across the United States. The firm focuses on municipal, business, education, and labor and employment law for public agencies and private clients. After a competitive review, the firm chose 3E as a key platform to help modernize a number of their systems.
A long-time customer of Elite, BBK had already been successfully utilizing a number of Elite solutions. These include 3E Budgeting and Forecasting—a web- and Microsoft® Excel®-based solution for budgeting and forecasting of operating expenses, fee earner revenue, fee earner compensation, and capital expenditures—and Paperless Proforma™, an intuitive, browser-based solution that replaces cumbersome and time-consuming paper-based bill review processes. In addition, the adoption of Workspace will improve efficiency by bringing together operational data from across the firm, while Data Insights will provide powerful and insightful persona-based visual analytics via a feature-rich, self-service data warehouse console that also incorporates Microsoft Power BI®.
3E from Thomson Reuters Elite offers an end-to-end enterprise business management solution that allows law firms and professional services organizations to run all operational aspects of their business. Designed from the ground up on Microsoft® .NET, 3E offers built-in application development capabilities. Why does it matter? The unique architecture enables firms to become more agile, lawyers to quickly respond to client needs, and staff to easily track and manage activity on any scale—from single-office to multi-office and multinational. 3E is the next-generation technology that can help firms improve efficiency, increase profitability, and confidently take on a future without limitations. For more information, visit 3E.